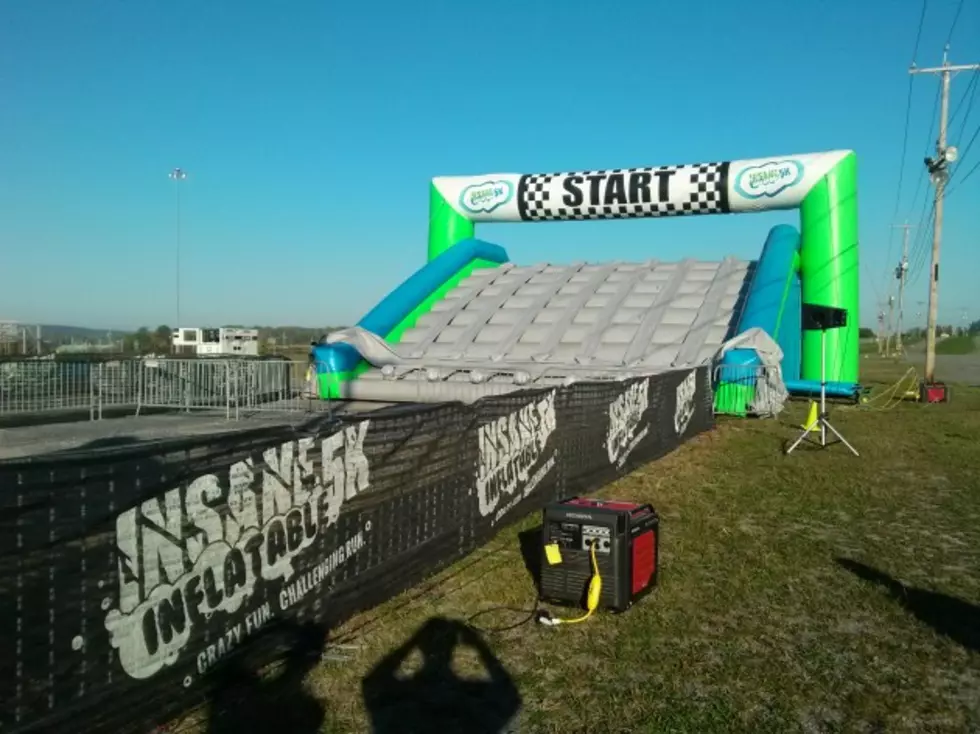 The Insanity Is Almost Here
Photo by Don Morgan
This is a busy time of year for 99.1 The Whale!
We just completed a fun Harvest Festival, have planned a Taste of Home Cooking School in late October, a comedy show in November and our annual Broome County CHOW Food-A-Bago, also in early November.
Lots to talk about, but for right now, I'd like to focus on our next event, The Insane Inflatable 5K. This is actually the second year we have been involved with this nationally touring event. Last year, we joined forces with our sister radio stations in Utica, and held the event at the New York State Fairgrounds in Syracuse.
That event was so popular, we decided to move it to the Binghamton area, and so it will happen Saturday October 10th at the Tri-Cities Airport in Endicott. We chose that site because we needed space to place 11 very large inflatables.
These aren't your kids bouncy house type inflatables. Some of these are a few stories high, and you get to bounce, run walk or stand in and on all of them! The really cool thing is, you choose your start time. We have several wave time starts throughout the morning.
Think of this as a fun event rather than a race, because you just might want to take your time on each inflatable. That's your call!
Get all the information, choose your wave and sign up by clicking on the blue button below, and we will see you Saturday October 10th!