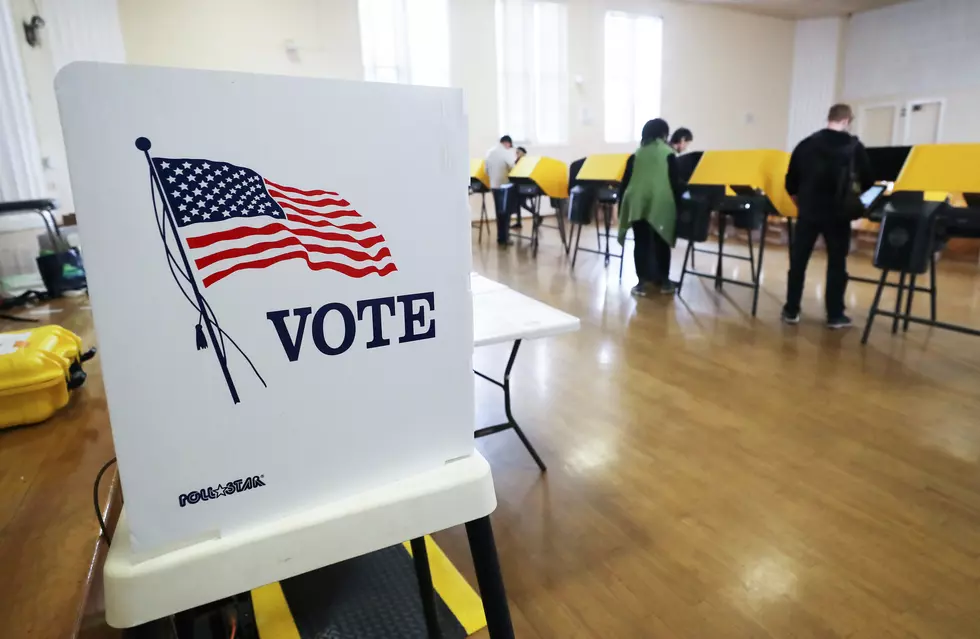 The Giulianis Stop in Broome County
(Photo by Mario Tama/Getty Images)
A Republican candidate for New York Governor, with his famous father in tow, is appealing for support from Southern Tier voters.
Using the George W. Johnson Park and its carousel as his stage, Andrew Giuliani was joined by his dad, lawyer for former President Donald Trump and former New York City Mayor Rudolph Giuliani and Endicott Mayor Linda Jackson for a campaign rally April 24.
Giuliani is in a crowded race for the Republican nomination to replace Democrat Governor Kathy Hochul.
Also running are political pundit, former Congressman Lee Zeldin, former Westchester County Executive Rob Astorino, millionaire businessman Harry Wilson, who has been heavily advertising in the Southern Tier and some lesser-known candidates like Proud Boys supporter and pod-caster Derrick Gibson and Lewis County Sheriff Michael Carpinelli.
The Republican primary is in June unless the current contesting of the redrawn district maps in New York delays the process.
KEEP READING: Scroll to see what the big headlines were the year you were born
Seven Ways to Fight Off Ticks Using Rosemary