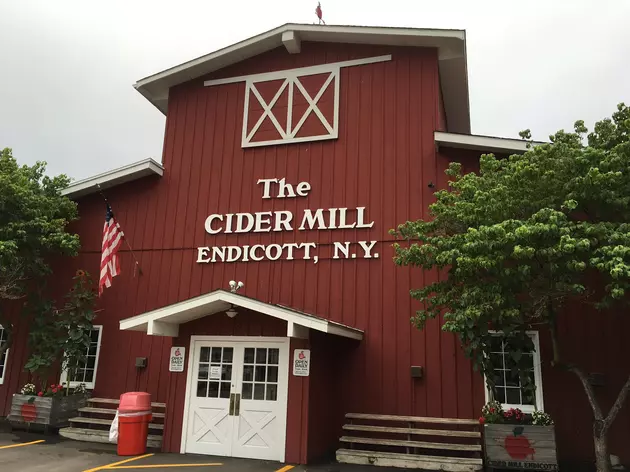 The Cider Mill Is Now Open
Photo: Bob Joseph/WNBF News
When it comes to sweet treats in the Binghamton area The Cider Mill might be the best of them all. With homemade donuts, apple cider, pies, candy apples and more, it's easy to see why the Cider Mill is so popular. Even people that have moved out of the area often mention the Cider Mill as one of the things they miss most about living in Broome County.
Last year, while my stepson Ian was in his senior year at Mansfield University, he was talking to another student from Broome County who mentioned how much he loved Cider Mill Donuts. So before Chris and I went down to see a Mansfield football game, we stopped by The Cider Mill and got a couple dozen donuts and a couple of gallons of cider to bring with us. That turned out to be a mistake. Ian shared the donuts and cider with his friends at school, and every time we mentioned a visit to Mansfield afterward, they would request that we brought more donuts and cider with us.
Today was opening day for the business on Nanticoke Avenue in Endicott. One of my co-workers stopped in on his way to work to buy some donuts. He brought some in to share and they were all gone by the time I knew they were in the building. I guess I'll just have to stop by on my way home and grab one, or twelve.
It's always bittersweet (no pun intended) when The Cider Mill opens for the season because it means fall is not that far off and that summer is almost halfway over. I guess I can always wash down the sadness with a glass of apple cider.