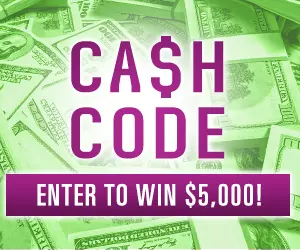 TSM
If I were rich, like ready rich, I think it would be so satisfying to randomly give away cash to persons or organizations who could use a boost in their wallet or budget.
Just the thought of making someone happy, and I believe money can buy you happiness as long as you are responsible for it, would make me feel as good inside as it would the receiver.
For a few weeks this fall, you have the opportunity to score some money and be happy with 'Cash Call.' Each weekday, we are mentioning a code word three times a day, with each time being a different code word. When we tell you that code word, you have until midnight to enter it on the Whale Website.
It warms my heart knowing that our companies hard earned money is going to help fatten someone's wallet. So listen weekdays to The Whale for each code word at 7:10 am, 12:10 pm and 4:10 pm and hopefully win yourself some cash! Click on the wonderful blue button below for all the information, rules and where to enter the code words.