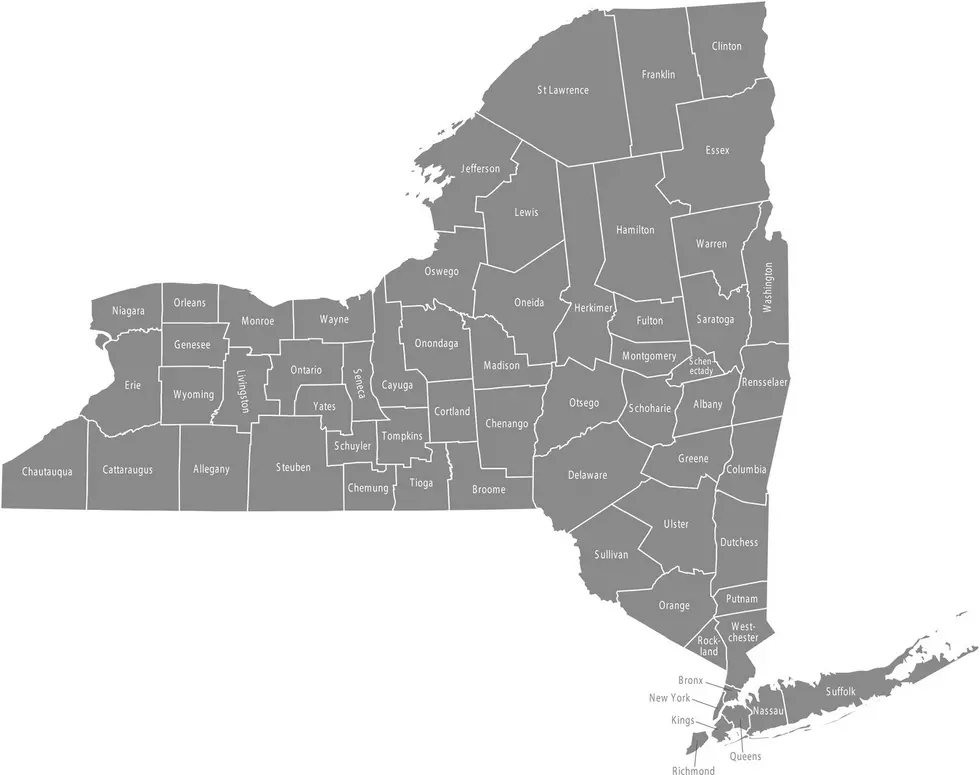 This Is The Smallest County In New York State
ThinkStock
Recently I wrote an article about New York County with the least population, It's certainly a place where you can live and not have to deal with a lot of people. It is Hamilton County in the Adirondack region of New York State with a population of 5,161.
The Smallest New York State County Is...
But what New York State county is the smallest? Without looking, I thought it might be a county in either Central or Western New York, but I was wrong. The smallest county is New York County. What is in New York County? The Island of Manhattan.
According to USA.com, New York County is just 22.83 square miles. Compare that with New York's largest county, St. Lawrence with a size of 2,680.38 square miles. It's interesting to note that one county does not encompass all of New York City, While Manhattan is in New York County, Brooklyn is in Kings County (the largest county population-wise at 2,641,052), The Bronx is in Bronx County, Staten Island is in Richmond County and Queens is in Queens County.
One Southern Tier County Is the 5th Largest New York State County
Broome County lands at #28 on the list of 62 New York State counties as far as size at 705.77 square miles according to USA.com. Tioga County is #42 with a size of 518.60 square miles, Chenango County is #21 at 893.55 square miles, and Delaware County is one of the largest New York State Counties, coming in at #5 with a size of 1442.44 square miles.
To round out the top 5, at #3 is Hamilton County with 1,717,376 square miles and at #2, it's Essex County with a size of 1,794.23 square miles.
The Tallest Peaks Of Each Southern Tier County (And A Few From Northeast Pennsylvania)
Lace up your hiking boots! Take a look at the tallest point in each county in the Southern Tier!
25 Things New York Retail Employees Wish Customers Knew
Working retail is a hard and often thankless job and there's so much that retail workers wish their customers knew. These are 25 of those things.
Top Jobs After Retirement To Land You Some Extra Cash