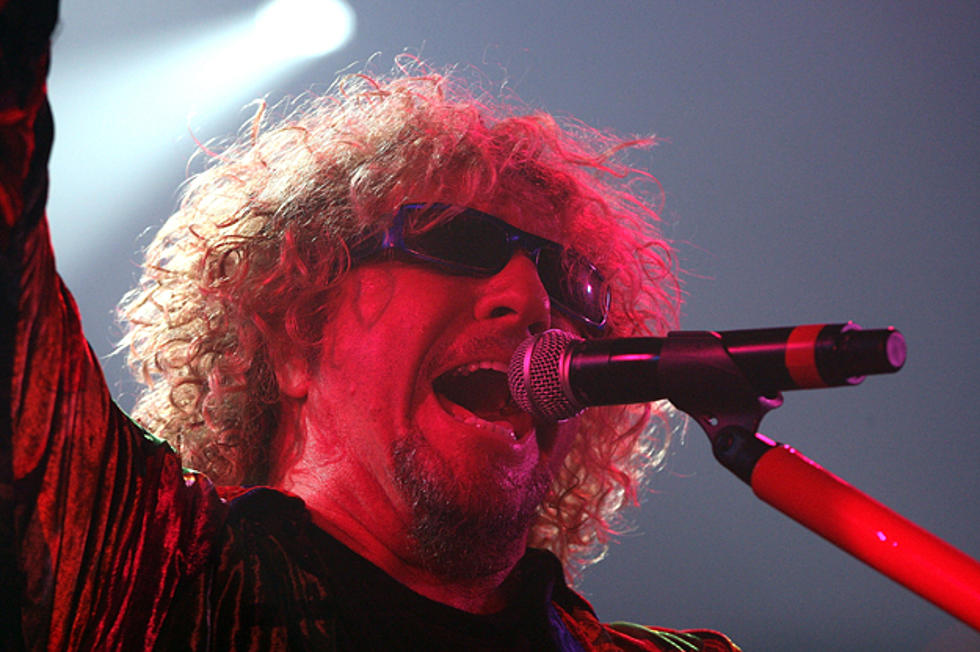 Sammy Hagar Named Grand Marshal of Hometown Parade
Frazer Harrison, Getty Images
Local boy made good Sammy Hagar is being honored by his hometown of Fontana, Calif. The Red Rocker has been named the Honorary Grand Marshal of the 2013 Fontana Days Parade.
The parade is one of the keystone events of the Fontana Days Festival Centennial Celebration. Hagar was selected as Grand Marshal by the mayor and city council.
"It's an honor," the rocker is quoted in a press release. "Something about your hometown never leaves you."
The people of Fontana are justifiably proud of their hometown hero, who is a member of the Rock and Roll Hall of Fame, No. 1 New York Times bestselling author, philanthropist and entrepreneur. "His unequaled ability to entertain and thrill audiences, as well as his unstoppable entrepreneurial spark, are rivaled only by his devotion to philanthropy and giving as he hosts several charity events each year benefiting local organizations all around the country," said Fontana Mayor Acquanetta Warren. "His work ethic, determination and innovative spirit speak highly of his character and his deep Fontana roots."
The Fontana Days Festival Centennial Celebration kicked off on May 30 and runs through Sunday, June 2. The parade takes place on Saturday, June 1, beginning at 11 a.m. You can find more information on the city's website.