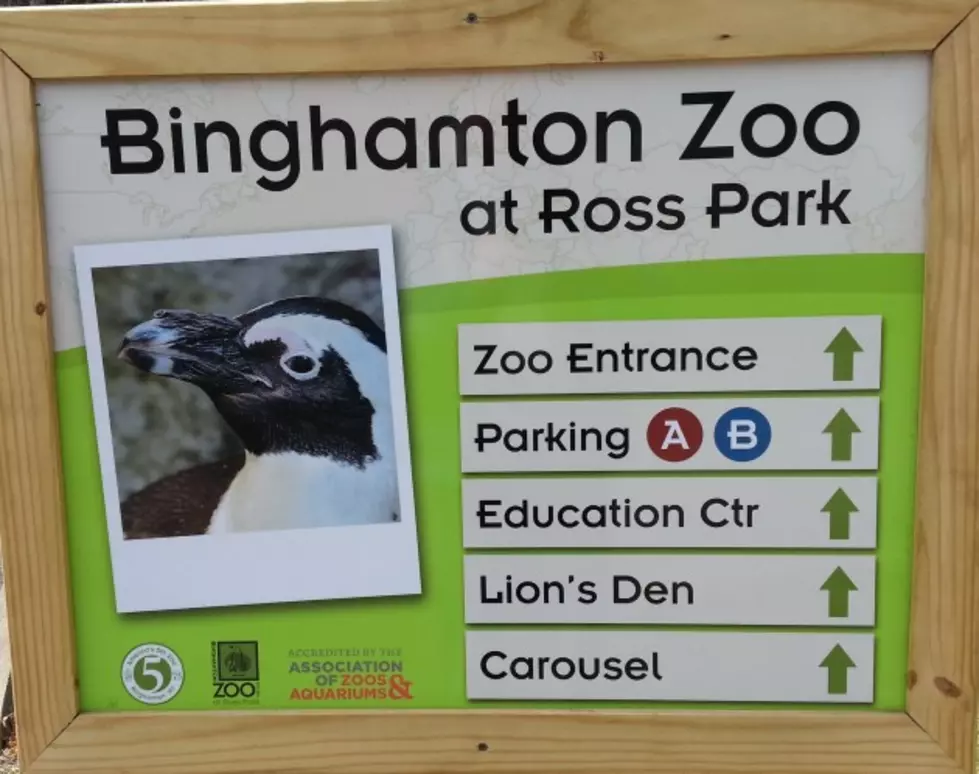 Ross Park Zoo Gears Up for Some Fun Events
Bob Joseph/WNBF News
We have had a great summer season, and the Binghamton Zoo at Ross Park would like you to know that there are still many fun days left.
I had a chance to speak with Rachel Peppard, the Visitor and Services Manager for the Ross Park Zoo on WNBF's "Binghamton Now" Monday morning.
She said people are looking for things to do with their families, and attendance has been good this summer. Peppard said "it's just a great way to get outside and enjoy the Zoo"
Enter your number to get our free mobile app
One of the newest addition to the Zoo is the Penguin Chick, that was recently announced to be a girl.
The Zoo is holding a Penguin Chick Naming Contest through September 7th to find a name for the Baby Penguin Chick, with the winner receiving a Wild Encounter with the African penguins at the Ross Park Zoo. (scheduled in 2021).
If you're looking to get out on the golf course before the end of the season, the Zoo is also holding its Gator on the Greens Golf Tournament on Monday September 21 from 11:30a to 1pm at Endwell Greens.
Rachel also said although this year's annual Boo at the Zoo and Howloween events have been canceled, the Ross Park Zoo is offering their Fall Fur All event, with visits through the Zoo, that includes a fall and Halloween theme.
The Binghamton Zoo at Ross Park is requiring people and staff to wear masks, and practicing social distancing while on the Zoo grounds.
The Ross Park Zoo is located at 60 Morgan Road, Binghamton New York.
Five Simple Slow Cooker Meals That Cost $10 or Less