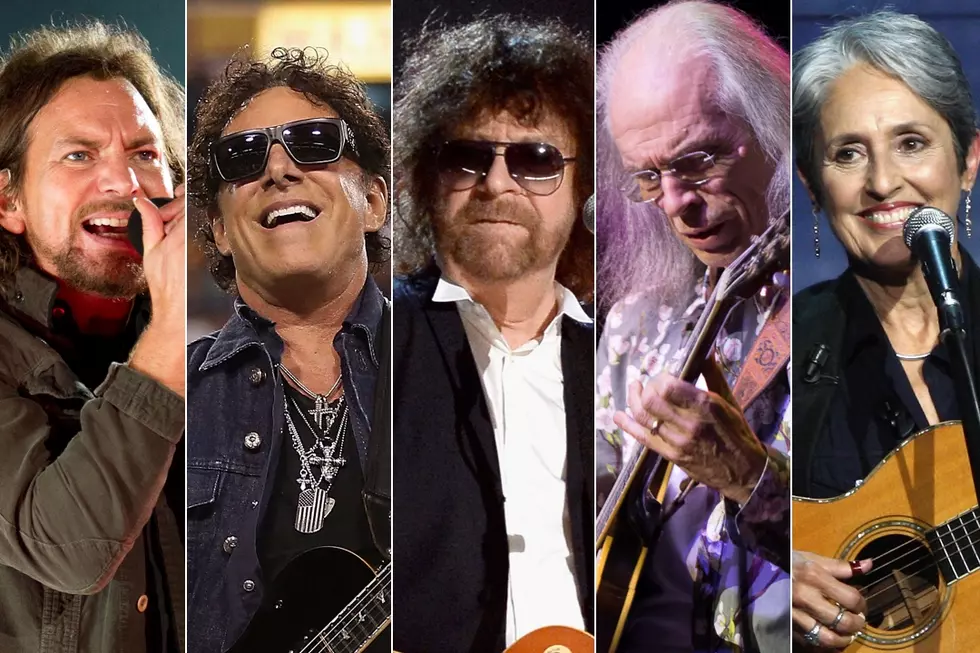 Rock Hall Update – Who Will Show Up?
Samir Hussein / Christian Petersen / Kevork Djansezian / Dave Kotinsky / Vittorio Zunino Celotto, Getty Images
The rock and roll hall of fame inductions are set for April 7th but which band members will show up from Journey, Yes and Electric Light Orchestra.
YES: Rick Wakemen has agreed to attending along with Jon Anderson, Alan White, Bill Bruford, Tony Kaye and Trevor Rabin, and the late Chris Squire will be awarded a posthumously award acknowledging his contribution to the group.
Electric Light Orchestra: Front man and founder Jeff Lynne, along with original drummer Bev Bevan and other surviving members will be in attendance, although no discussions on if they will perform together that night.
Journey: Although Neal Schon, Steve Smith and Jonathan Cain have repeatably said they would love to have Steve Perry take the stage and even perform on stage with them, the only comment from Steve has been "I am truly grateful that Journey is being inducted into the Rock and Roll Hall of Fame."
I have read many comment from Journey fans on sounding boards and some say there has to be something more to this estrangement between Perry and the other band members, others think he's (Steve Perry) being a dick about it, but no has said anything negative from the band members camps, so there is still no commitment from Perry on attending the ceremony.
The induction ceremony will take place at the Barclay's Center in Brooklyn New York on Friday April 7, 2017 and will include Electric Light Orchestra, Journey, Yes, Joan Baez, Pearl Jam,Nile Rodgers and Tupac Shakur.