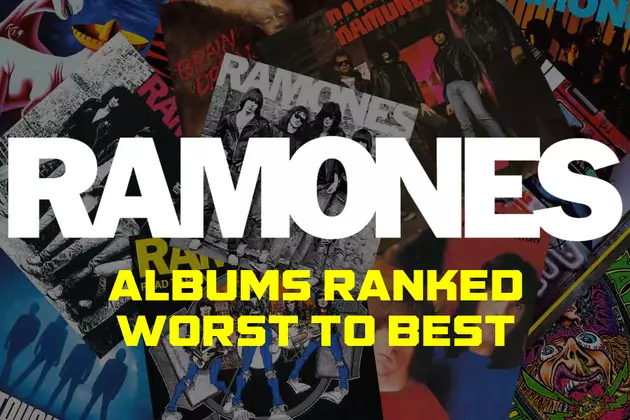 Ramones Albums Ranked Worst to Best
Ultimate Classic Rock
The Ramones' legend was pretty much built on the four albums they fired off during their first two years. They recorded 10 more before breaking up in the mid-'90s, with their reputation – if not exactly their bank accounts – in prime shape.
Our list of Ramones Albums Ranked Worst to Best counts down the records they made during their two decades as a band.
Like many of the groundbreaking groups they influenced, and the ones that came before them, the Ramones didn't sell a ton of albums, but their role in the shaping of modern music was immense. Over the years, several of their songs became belated pop-culture mainstays; during their lifetime, however, they were barely a radio presence, meaning they needed to be on the road almost constantly to make money.
That made them tight, focused and professional – a contrast, in many ways, to the punk label they were slapped with almost immediately. Inspired by '60s pop culture (including garage rock, girl groups, bubblegum pop, monster movies and a mix of New York City attitude and Middle-America trash), the Ramones passed it all through a post-Watergate filter that made them the right band for the right time.
Only problem: their buzz outweighed their fans. A loyal group of listeners steadily grew with those first four albums, but as the '80s wore on and they reshuffled their lineup, the Ramones often were pulled in different directions that contrasted with their twin aspirations of becoming huge stars while staying true to their roots.
By the time they called it quits in 1996, the Ramones had racked up more than two dozen albums. Those early ones are undisputed classics. Our list of Ramones Albums Ranked Worst to Best puts the rest in perspective.