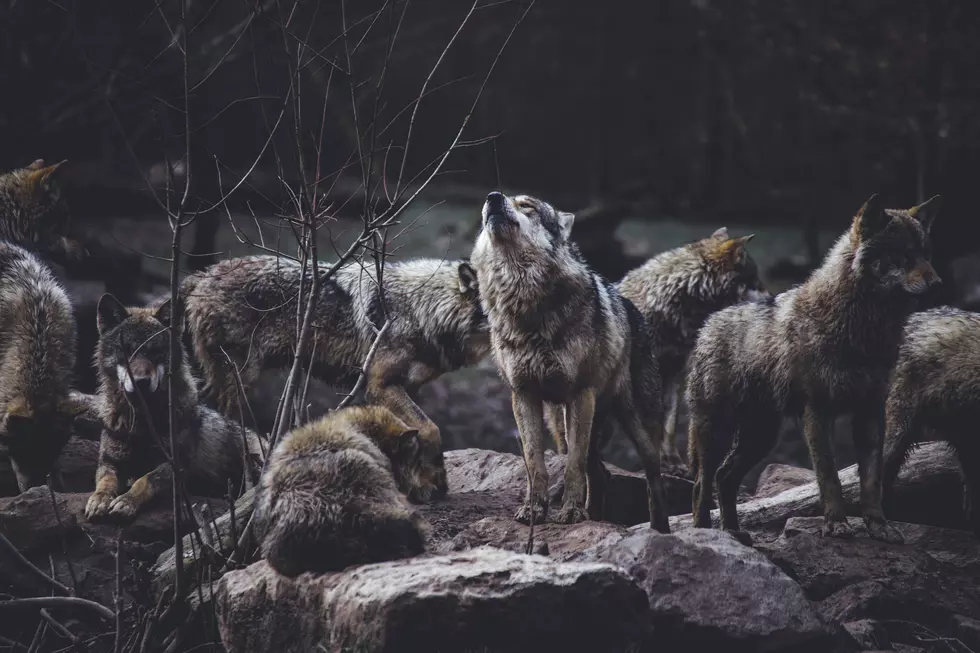 Glamp With Wolves and Bears at This Adirondack Wildlife Refuge [GALLERY]
Thomas Bonometti via Unsplash
One of the very best things about living in the woods, in my opinion, is being surrounded by wildlife all of the time.
My family lives on 10-acres of mostly wooded land which is both glorious and educational and our woods has offered this homeschooling family wonderful opportunities to teach our son about nature and wildlife.
People always ask if living in the woods where we have bears, foxes, bobcats, and more scares me and I chuckle each time. No, I'm not scared. We respect our animals and they respect us.
Whether you're a wildlife lover like me or you want to experience what it is to "live" among animals, this might be everything you've been looking for - an overnight stay at the Wolf Dome located on the grounds of the Adirondack Wildlife Refuge.
When you spend the night at the Wolf Dome, you won't be roughing it in a tent. You'll be living it up glamping style where you'll rest your head on a soft pillow and fall asleep to the sounds of wolves howling less than 100 feet away. While glamping, you'll also have access to a variety of things like a wood sauna and hot tub, kayaks, fishing, and more.
The Adirondack Wildlife Refuge is a place where veterinarians and volunteers work together to take in, rehabilitate, and if possible, return to the wild animals which have been disabled or injured.
The Department of Environmental Conservation along with the federal government is requiring that the Refuge put up a 1,500-foot perimeter fence so that all mammal enclosures are enclosed and this project comes at a steep price. To offset some of the cost, the Refuge is accepting donations through its PayPal account (donations are tax-deductible) and anyone who donates $250 or more will be able to spend the night at the Wolf Dome.
Glamp With Wolves and Bears at This Adirondack Wildlife Refuge
LOOK: 30 fascinating facts about sleep in the animal kingdom
How Many in America: From Guns to Ghost Towns
Can you take a guess as to how many public schools are in the U.S.? Do you have any clue as to how many billionaires might be residing there? Read on to find out—and learn a thing or two about each of these selection's cultural significance and legacy along the way.