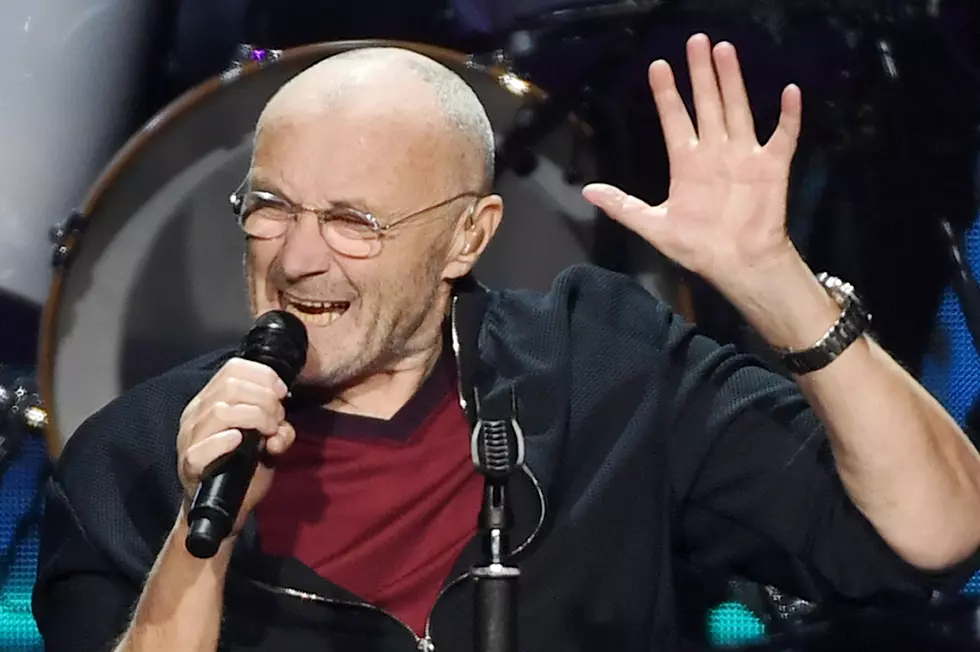 Phil Collins Is 'Definitely Retired' According to His Son
Ethan Miller, Getty Images
Genesis drummer Nic Collins said he believed his dad, frontman Phil Collins, had "definitely retired" following the band's final show last month.
Phil's health issues made it impossible for him to keep playing drums, but his son's talent was the catalyst for the Genesis's farewell road trip.
Asked by Rolling Stone whether Phil might consider another solo tour, Nick replied: "I think at the moment, he's definitely retired. If you ask me on a serious level, I think that show in London was my dad's last show. But then again, he said that in 2004 and we wound up doing a tour in 2018. You can never be sure."
He continued: "But I also do think that my dad is probably excited about the next step in his life. Music has given him so much, but he's also given so much to it. His career has pretty much determined his life for the past 50 years. I think for him to be able to take a step back and not have that pressure that he's had for decades, I think is going to be nice for him. For me, I think that was that, but who knows?"
Nic confirmed that Phil's absence from the drum kit had required a change of approach when it came to the band's shows. "We couldn't flood the set with as much instrumental stuff as there used to be," he explained. "That was such a big part of that instrumental side of Genesis." He noted: "I know that my dad misses playing the drums, and I know the fans wish they could see him. I wish he could play as well."
Genesis Solo Albums Ranked
Projects recorded apart from one another allowed members of Genesis to explore areas of their songcraft that might have gone forever undiscovered.