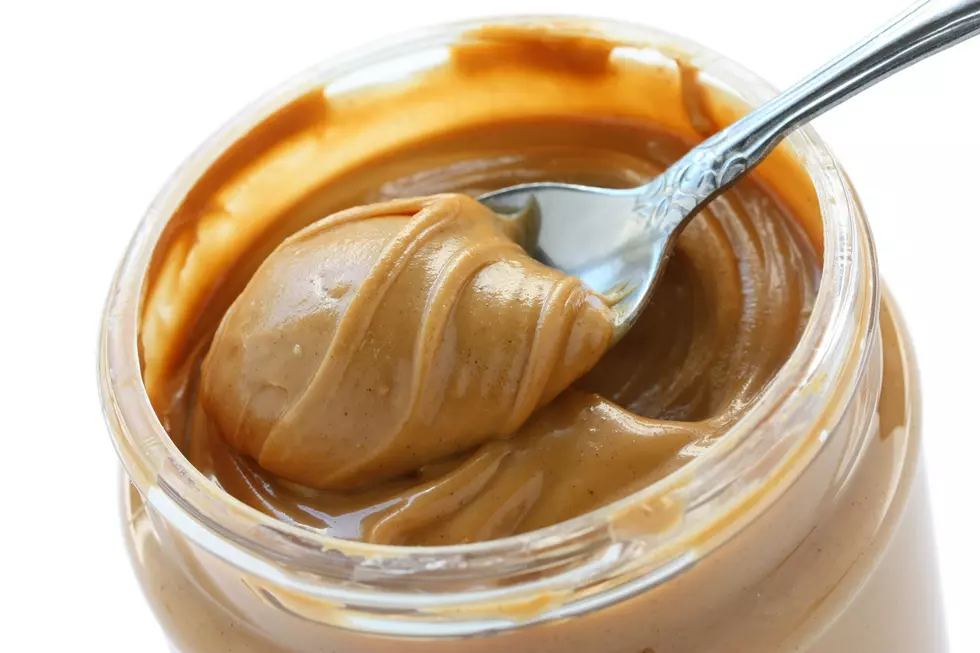 Certain Jif® Peanut Butter Products Recalled For Salmonella
ThinkStock
When it comes to food, I like to think I have a wide rage of different types of food that I enjoy, especially when it comes to dining out or being the guinea pig for my wife who likes to experiment with new recipes. Pretty much everything she makes, I enjoy.
Now when it comes to lunch, I normally bring my lunch to work, and I have the same thing - a tuna fish sandwich. Every single day. Now there are times I forget to mix up a container of tuna and the laziness kicks in, so my default sandwich is crunchy peanut butter. It's in the cupboard, and it's quick to whip up a sandwich, thrown it into a sandwich bag, and be on my way.
A couple of weeks ago, I purchased a jar of Jif® Crunchy Peanut Butter. I consumed a few sandwiches last week, before going back to boring tuna sandwiches. And over this weekend, I read that there was a voluntary recall on various Jif® peanut butter products.
According to the US FDA, the J.M. Smucker Company has issued a voluntary recall on certain Jif® peanut butter products sold in the United States. The recall is due to potential Salmonella contamination. I had one of the products in the recall.
"Salmonella is an organism which can cause serious and sometimes fatal infections in young children, frail or elderly people, and others with weakened immune systems. Healthy persons infected with Salmonella often experience fever, diarrhea (which may be bloody), nausea, vomiting and abdominal pain. In rare circumstances, infection with Salmonella can result in the organism getting into the bloodstream and producing more severe illnesses such as arterial infections (i.e., infected aneurysms), endocarditis and arthritis." - J.M. Smucker Co.
If you have a Jif® Peanut Butter product, the US FDA says to look for lot codes that fall between 1274425 and 2140425. These lot codes are alongside best-if-used-by date. If you have one of the affected products, dispose of it immediately. Don't consume any of it, and do not feed any to your pets if you have any, since it could affect them as well.
For complete details, photos, where to find the lot codes and a list of all the peanut butter products affected, visit the US FDA recall website or Jif.com.
LOOK: Food history from the year you were born
From product innovations to major recalls,
Stacker
researched what happened in food history every year since 1921, according to news and government sources.
CHECK IT OUT: See the 100 most popular brands in America