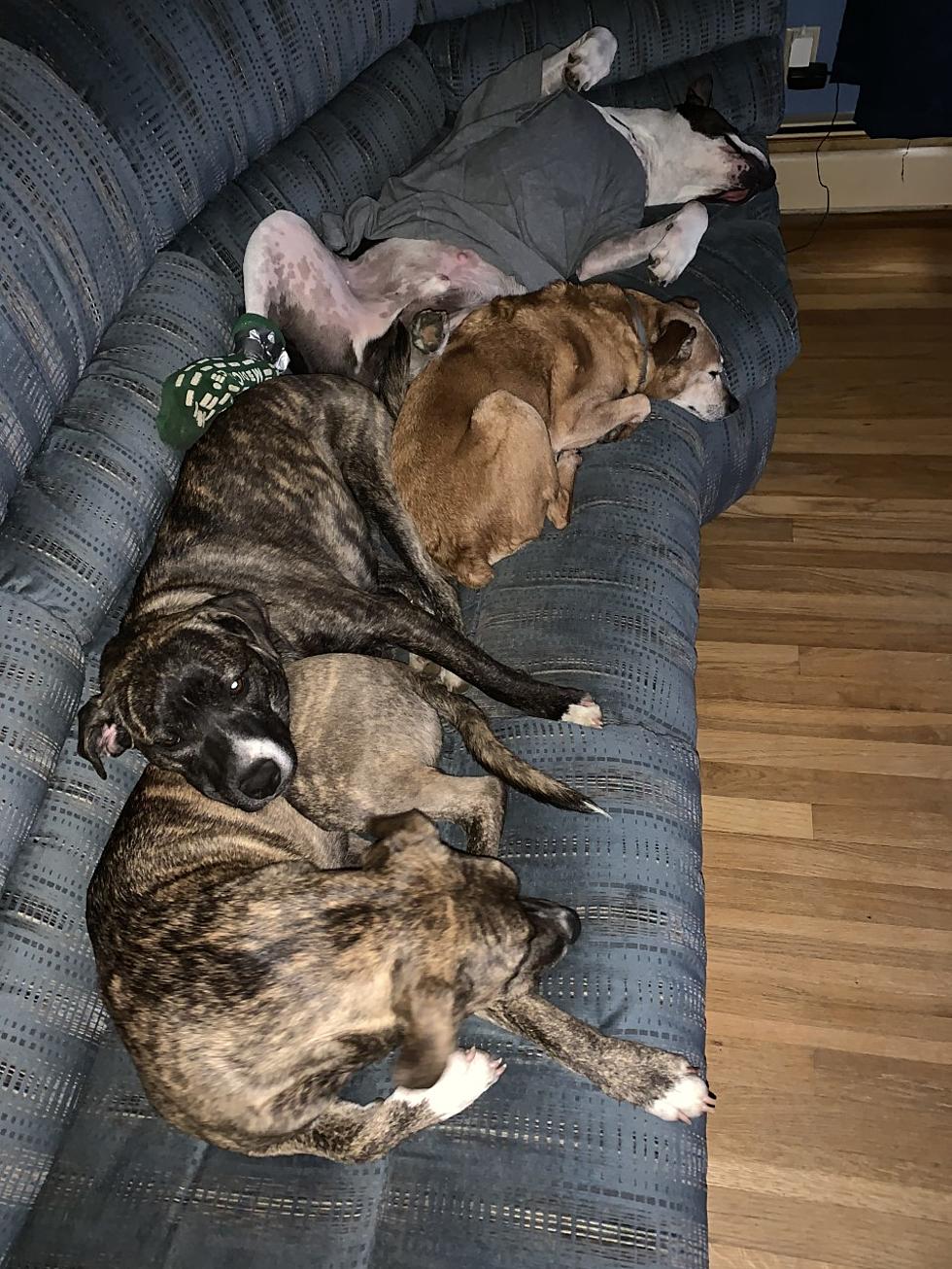 NY Insurance Companies Banned from Discriminating Against Certain Dog Breeds
Scott Horton/ WNBF News
People who own so-called "bully breed" dogs and who are responsible pet owners are getting some protections from higher insurance fees.
New York Governor Kathy Hochul has signed legislation prohibiting insurers from refusing policies or increasing premiums based solely on an owner's dog's breed.
Some owners of dogs like Pit Bulls, Rottweilers and Doberman Pincers have been denied homeowner insurance, refused renewal, had policies canceled or are told they have to take out huge liability policies of a million dollars only because they own a breed of dog some people deem dangerous. A majority of incidents can be traced back to irresponsible owners and even owners who train their dogs to be aggressive.
In signing the bill, Governor Hochul said pet owners should not fear losing their insurance coverage based on the dog they own and dogs of all breeds deserve loving homes.
Another bill mandates that veterinarians report suspected animal cruelty to appropriate authorities to investigate.  The measure also protects the identity of those veterinarians and allows them to receive a copy of any report generated so they can also maintain records of cruelty incidents.
RANKED: Here Are the 63 Smartest Dog Breeds
Does your loyal pup's breed make the list? Read on to see if you'll be bragging to the neighbors about your dog's intellectual prowess the next time you take your fur baby out for a walk. Don't worry: Even if your dog's breed doesn't land on the list, that doesn't mean he's not a good boy--some traits simply can't be measured.
KEEP LOOKING: See What 50 of America's Most 'Pupular' Dog Breeds Look Like as Puppies