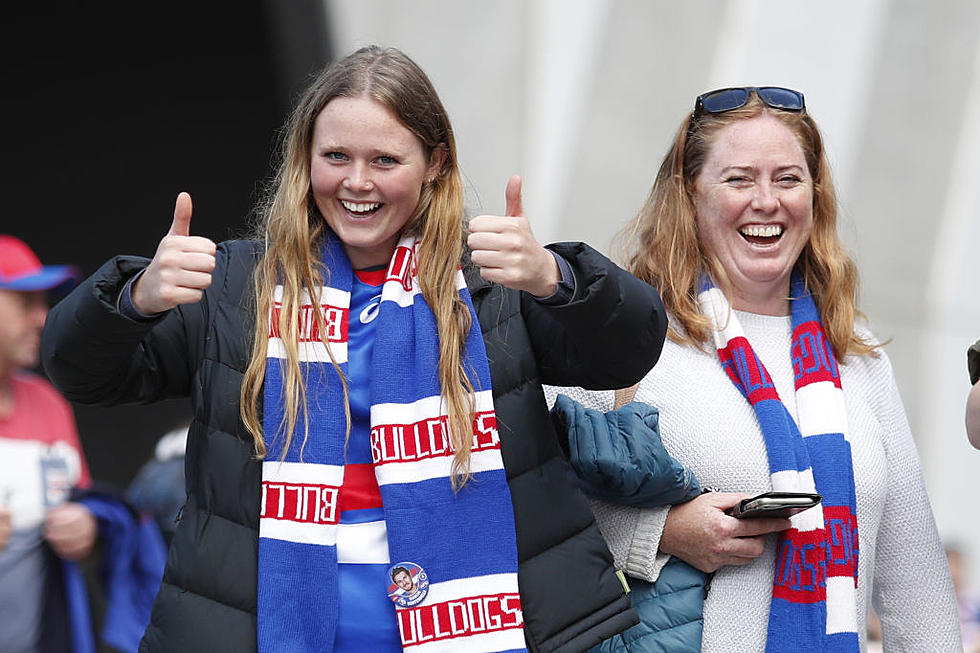 NY Collegiate Sports Welcome Back Fans in the Stands
AFL Photos via Getty Images
Governor Cuomo announced that beginning April 2nd collegiate sports can start bringing fans back into the stands.
According to a news release from the Governor's office, intercollegiate sports at large scale venues will be able to host up to 10 percent indoors, with 20 percent for outdoor capacity.
Small Scale college venues that host sporting events can limit to two fans per player, or the social gathering limits of 100 attendees indoors or 200 attendees outdoors.
The release also states that proof of a recent negative COVID-19 test results or a completed COVID-19 immunization must be provided prior to entry.
The Institutions must also coordinate with their state or local health departments and follow state guidelines with professional sports that are hosting spectators.
The Governor said in the news release "College athletics not only provide opportunities for entertainment and community pride, but also plays a critical role in helping drive local economies,"
The release also includes quotes from SUNY Chancellor Jim Malatras, who said, "After COVID robbed our student athletes of these experiences for more than a year, we're thrilled we've been approved in bringing some fans back beginning later this week".
These are the latest efforts to resume in person sports and entertainment to get our economy moving towards recovery from a devastating  year of pandemic shutdowns, that has crippled our communities.
The New York Yankees and New York Mets will begin their seasons tomorrow April 1st with 20 percent of the fans in attendance.
PLAY BALL! The Top 7 Sports Venues in the Southern Tier