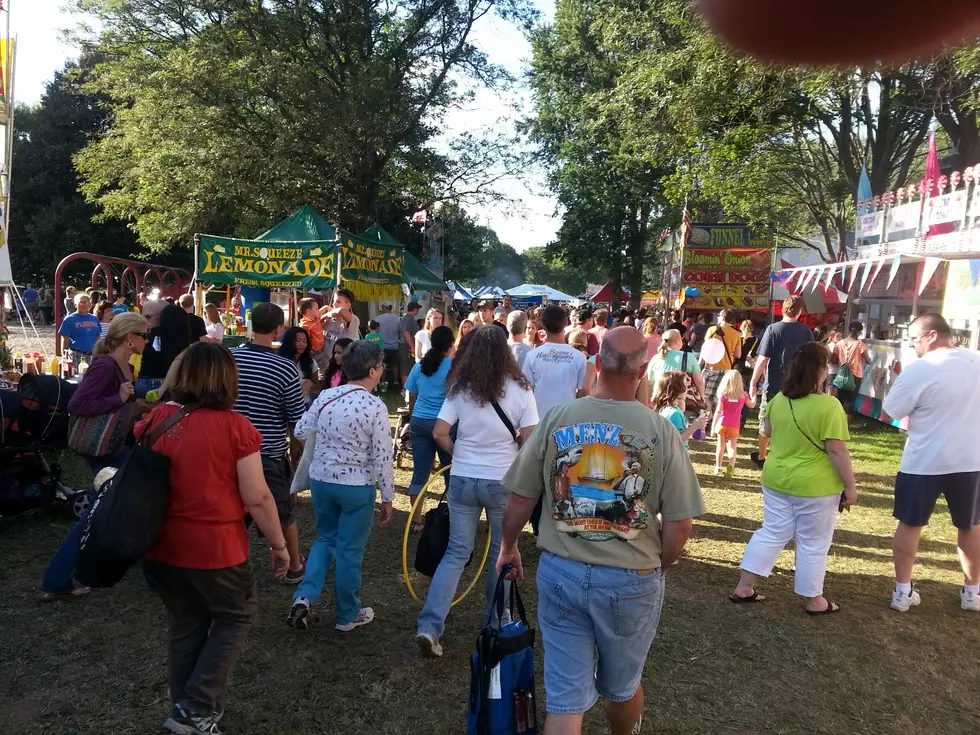 No Spiedie Fest This Weekend, What You Can Do Instead
WNBF News/ Roger Neel Photo
This weekend would have been the 36th annual Spiedie Fest and Balloon Rally at Otsiningo Park in Binghamton, so what to do this weekend?
The weather is calling for some sun and possible a shower or two for the first official weekend of August, many of the parks are open and some offer swimming.
Camping is always an option, or a day trip to some of our state parks to enjoy a cook out, that could include nice leisurely walk.
We have some nice county parks right here in your backyard, including Greenwood Park, Nathanial Cole Park, Dorchester Park, or enjoy some of your own spiedies cooked on the grill at Otsiningo Park.
Chenango Valley State Park is also a nice option, social, distancing measures are in place with camping available reservations only.
Robert Treman Park in Ithaca is a beautiful place to visit, and it is open this weekend to 50% capacity, so if you're planning a day trip get there early. Camping is available.
A nice drive around some of the scenic areas of our state is always fun and with the price of gas close to $2 a gallon, you could easily see some sights on a full tank.
Many people are taking the "staycation" route and enjoy some BBQ and relaxation at home.
I have enjoyed Spiedie Fest for many years being a native of Binghamton, and having lived on the North Side of Binghamton during the early years of the festival, I have fond memories of this wonderful summer event, so I'll hold on to the memories and look forward to next year.
Have a wonderful non-Spiedie Fest weekend, all!
[via https://www.spiediefest.com/]
Top Board Games To Play During Quarantine