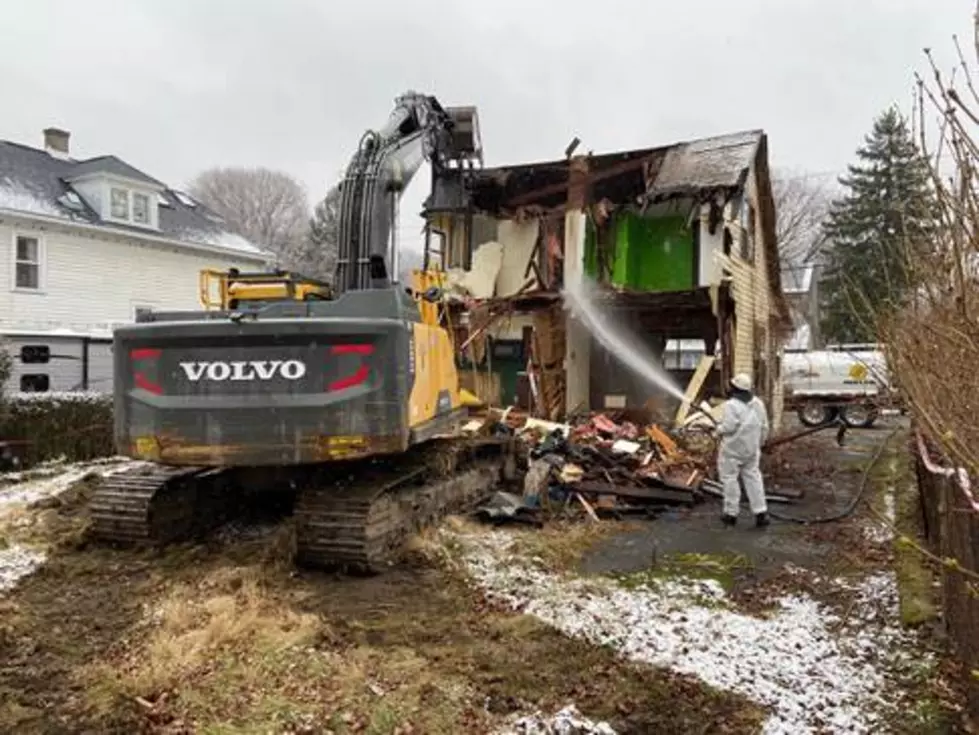 Nine More Abandoned Binghamton Buildings to be Demolished
Photo: Binghamton Mayor's Office
Crews are starting to tear down several additional abandoned structures as the city of Binghamton continues to fight neighborhood blight.
The first of a new round of nine planned demolitions occurred Monday at 113 Gaylord Street on the East Side. The small three-bedroom house had been on the market for a listed price of $19,900 in May of last year.
In a statement released by City Hall, Mayor Richard David said: "Vacant and abandoned buildings hurt nearby property values, attract crime, frustrate residents and contribute to the decline of neighborhoods."
Gorick Construction of Binghamton is to be paid $242,000 for the series of demolitions.
Structures also will be torn down at: 13 Baltimore Avenue, 27 Edwards Street, 28 Gerard Avenue, 14 Lydia Street, 3 Matis Street, 7 Matis Street, 40 Medford Street and 11 Mill Street.
Enter your number to get our free mobile app
For breaking news and updates on developing stories, follow @BinghamtonNow on Twitter..
CHECK IT OUT: 100 sports records and the stories behind them