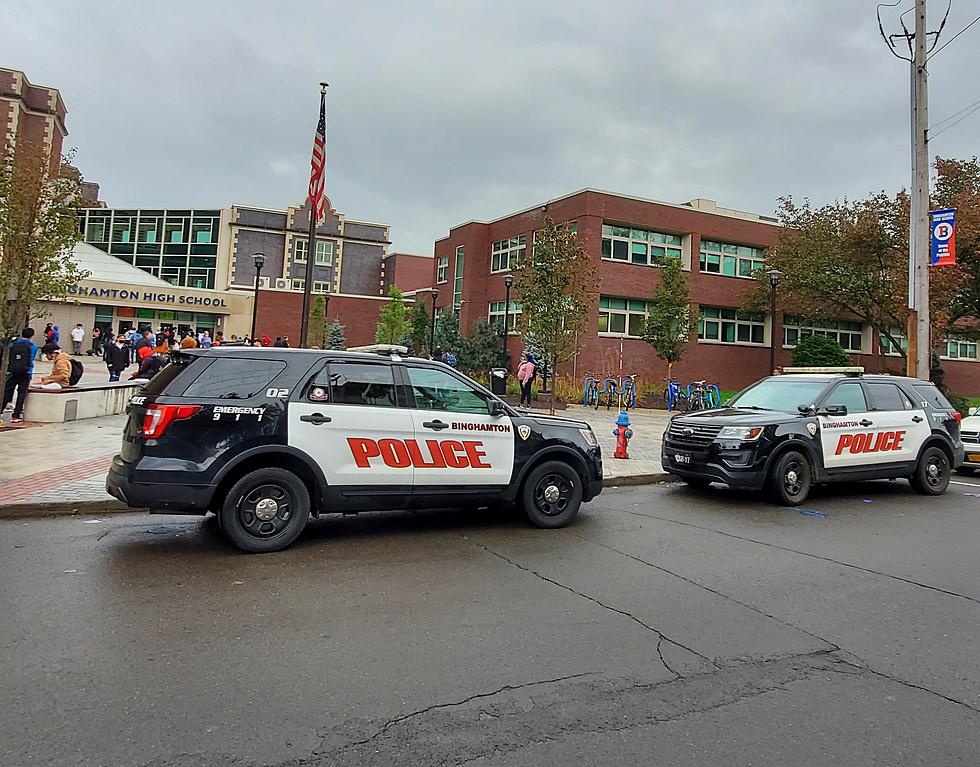 Binghamton Mayor Lacks "Specifics" on Incidents Near High School
Photo: Bob Joseph/WNBF News
Amid rising concerns about violence in the area of Binghamton High School, Mayor Richard David said he doesn't have information about reported assaults.
Two men were said to have been attacked at Main and Oak streets near the school on the same day four people were involved in a shootout on Murray Street.
The mayor was asked on WNBF Radio's Binghamton Now program about the report from police investigators that the men had been "jumped" in the area of the intersection. He said he didn't "have the specifics" on what occurred.
David said the September 20 shooting incident west of the high school on Murray Street was "one of the most serious situations that we've had."
The mayor declined to comment on whether police believe the shootout suspects were linked to the school. He said "it's safe to say that it's drug and gang related."
The high school was closed to full in-person classes for several days following the shooting as administrators responded to a series of behavioral issues.
David said "obviously there are times where those situations spill outside of the school and into the streets." He said there have been "a series of incidents that are connected directly to students or the school."
The mayor said the city and the school district "are working together to try to mitigate those the best we can."
Binghamton city school superintendent Tonia Thompson has not returned calls seeking comment about the safety and security of district students.
Enter your number to get our free mobile app
Contact WNBF News reporter Bob Joseph: bob@wnbf.com.
For breaking news and updates on developing stories, follow @BinghamtonNow on Twitter.
See How School Cafeteria Meals Have Changed Over the Past 100 Years
Using government and news reports,
Stacker
has traced the history of cafeteria meals from their inception to the present day, with data from news and government reports. Read on to see how various legal acts, food trends, and budget cuts have changed what kids are getting on their trays.
LOOK: Here are the pets banned in each state
Because the regulation of exotic animals is left to states, some organizations, including The Humane Society of the United States, advocate for federal, standardized legislation that would ban owning large cats, bears, primates, and large poisonous snakes as pets.
Read on to see which pets are banned in your home state, as well as across the nation.