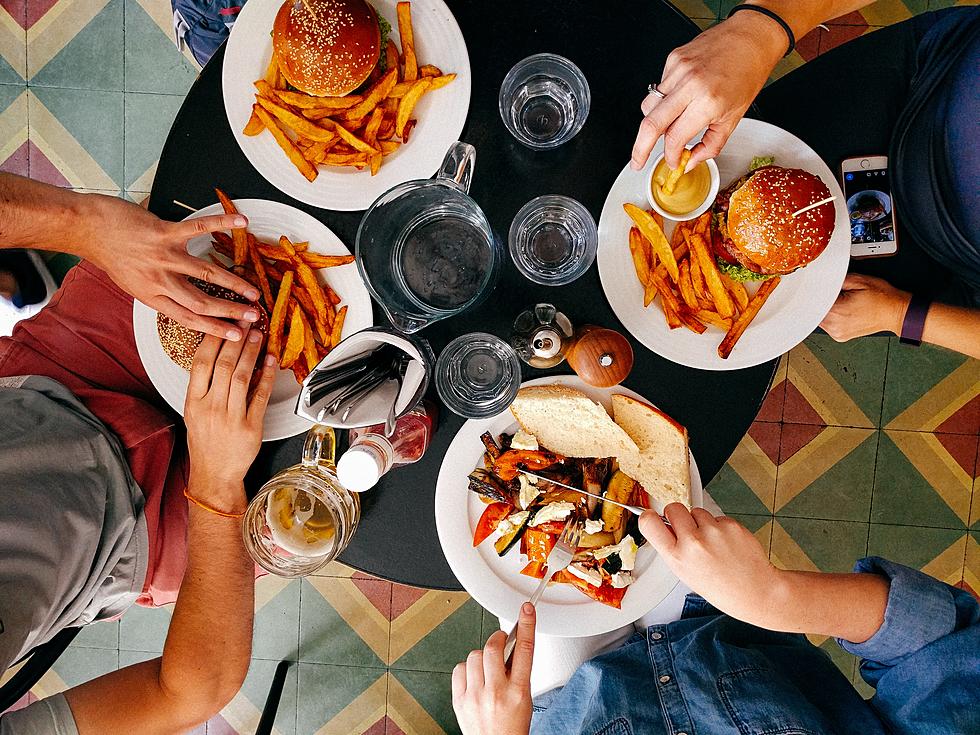 New York State's Most Delicious Burger Is Just an Hour From Binghamton
Dan Gold via Unsplash
When a burger place wins the title of best burger in the state, it's exciting. When they win a second time, it's an "oh, wow!" moment. A third win firmly cements it's crown.
For the third time in four years, a burger joint located just an hour north of Binghamton has been awarded the title of "Best NY Burger" by the New York Beef Council.
Located not far from SUNY Upstate Medical Center is Ale 'N Angus, the proud owner of the best burger in the entire state of New York which was tasted by judges at a cook-off held at Onondaga Community College.
The "Best NY Burger" is Ale N' Angus's "Hot n' Smokey Candied Bacon Burger" which is described as being made of an 8-ounce Angus beef burger,  jack cheese, candied bacon, a special house-made onion spread, chipotle mayonnaise, and honey. The genius behind the creation of the "Best NY Burger" is Matt Beach who is the son of Ale 'N Angus owners Randy and Anne Beach.
In 2018, Ale 'N Angus won "Best NY Burger" for its "Power Play Burger," which is described as an Angus patty topped with prime rib and American cheese. The pub took the title for "Best NY Burger" again in 2019 with its Beef on Weck burger which is a griddled burger topped with sliced roast beef, cheddar cheese, and horseradish sauce  served on a kummelwick roll.
2020 saw the title of "Best NY Burger" transferred to a restaurant called Monirae's in Pennellville, but Ale 'N Angus is back as the champion for 2021 and their award winning burger will most definitely be on the menu if you'd like to take a trip to Syracuse to taste it.
If you're looking for a delicious burger closer to home, you might want to check out Mijo's Bar and Grill in Marathon. In 2020, Mijo's made it into the top 10 in the "Best NY Burger" competition for its Bacon, Mushroom Swiss Burger.
Southern Tier Area Restaurants We Think Are Worthy of Franchising
Binghamton Area Diners Guy Fieri Should Visit On 'Triple D'
Top Spiedie Places In The Southern Tier