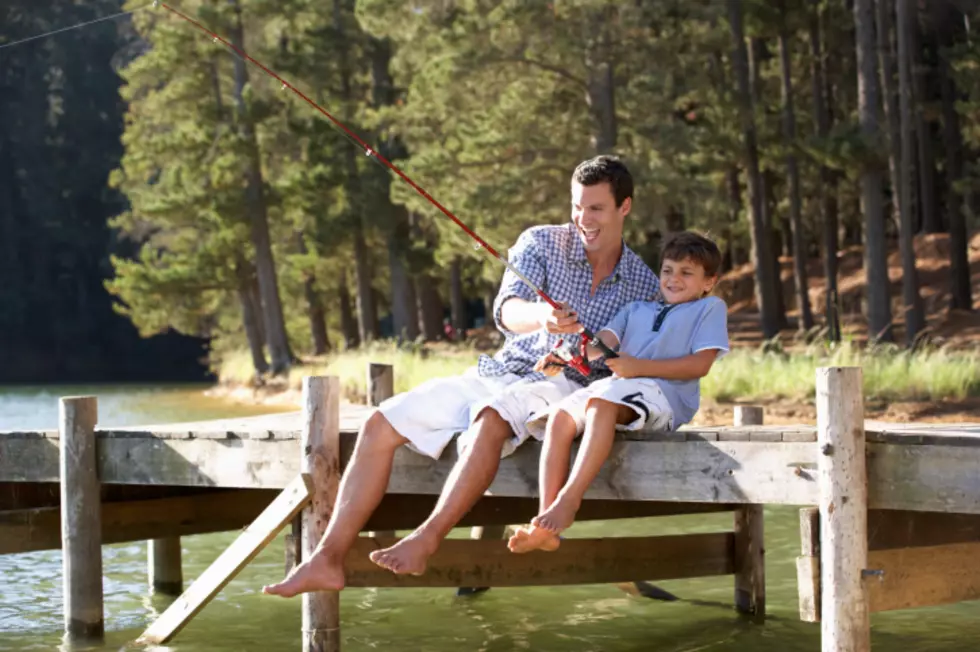 New York State Free Fishing Weekend Is June 25th & 26th
ThinkStock
Fishing is one of the most popular things to do at the campground I have a seasonal site at in Bradford County, Pennsylvania. So popular that even this past weekend when the temperatures were barely in the 50s and the wind was whipping up a storm, there were people in their boats, fishing as if it was just another warm, calm, sunny day. Good for them.
Along the shore, on any given day, there are campers relaxing, with a fish pole in hand, hoping to catch the big one. Me, I haven't gone fishing in decades. I kind of lost interest from when I was a kid.
I have written in the past about how bored I was during fishing trips with my family, especially the one time I actually fell asleep standing up while fishing. Naturally, I fell off the deck and into the water, and my father had to jump in and pull me out. That was embarrassing.
For those who love to fish, you are in luck this weekend, Saturday, June 25th, and Sunday June 26th. The Broome County Parks Department has announced that this weekend is the New York State Free Fishing Weekend.
Bring your fishing gear to one of the three Broome County Parks - Nathaniel Cole Park, Greenwood Park, or Dorchester Park and fish for free. And as a bonus, you can get a free three-hour rowboat rental. The Broome County Parks Department will require a 20-dollar deposit for the boat rental.
Looking ahead, this weekend looks to be a perfect weekend to get out and enjoy our country parks, and if you love to fish, take advantage of the free weekend and rowboat rental.
via Broome County Parks Department
The 12 Best Broome County Hiking Trails
Eight Places to Launch Your Boat in Broome County
"
"