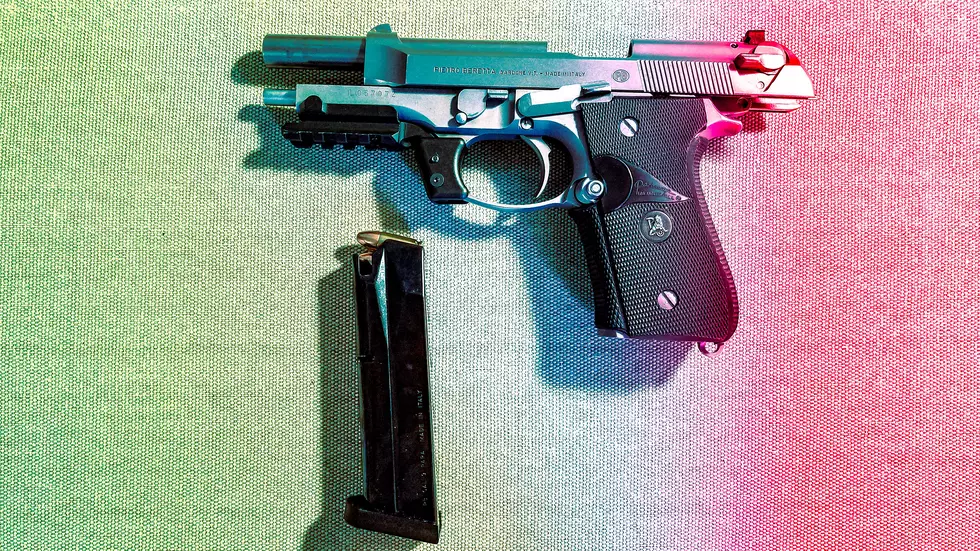 No, New York's New Gun Laws Are Not Taking Away Your Rights
iStrfry , Marcus via Unsplash
New York's new gun laws are not taking away your rights. They're just restricting them. Massively.
Today, September 1, 2022, new gun laws are taking effect in the state of New York and there seems to be a lot of confusion about permits with many people panicking that the new gun laws mean that they won't be able to obtain one at all.
New Yorkers will still be able to get a permit but the process of being approved for one is going to be substantially harder than it was even just yesterday. A lot harder. Harder than when you were 16 and trying to get your driver's license. Harder than filling out your own tax forms. Harder than trying to get a stubborn toddler strapped into their car seat.
New York's new gun laws mean that gun users will now be under the microscope and almost literally. The process will begin with obtaining permit applications from the specific county in which you reside.
After obtaining the forms, New Yorkers will now be required to take a firearms safety class which comes at a minimum, 16 hours of classroom instruction. There will be a test at the end of the firearms safety class and attendees must score at least 80 percent or higher to move on to the next step.
After the firearms safety course, New Yorkers will also be required to attend a two-hour live fire training class and then be able to show ability in that portion of the training.
After the firearms safety course and the fire training class, applicants will then be vetted to make sure they are of "good moral character" and that they are of "sufficient mental competence" which will be determined following an investigation, a written exam, character references, and a face-to-face interview with a judge.
Any and all of your social media accounts will be fair game for investigators to comb through to help determine if you are of "good moral character" and "sufficient mental competence." Obviously, this has raised a ruckus over privacy and free speech concerns. Peter Kehoe is the executive director of the New York Sheriffs' Association and says that although people will need to turn over their social media, he doesn't think local authorities will actually dig through them saying, "I think it would be a constitutional invasion of privacy."
Applicants can and will be denied a permit if they are found to have any past illicit behavior in their life which includes "misdemeanor convictions for weapons possession and menacing (placing another person in fear of death or serious injury)." Anyone who is denied a permit following the class and course, interview, and basically, full life background check can appeal.
Additionally, if you currently have an active pistol permit, you will want to make sure that it is and stays valid in New York by getting it recertified every five years because if your permit becomes invalid, you will have to go through all of the new steps to obtain a new permit.
11 New York Cities With The Most Violent Gun Crimes
Gun Violence Emergency Declared in New York, Lawmakers Respond
Gov. Cuomo declared the first-in-the-nation gun violence disaster emergency in New York.
How Many in America: From Guns to Ghost Towns
Can you take a guess as to how many public schools are in the U.S.? Do you have any clue as to how many billionaires might be residing there? Read on to find out—and learn a thing or two about each of these selection's cultural significance and legacy along the way.