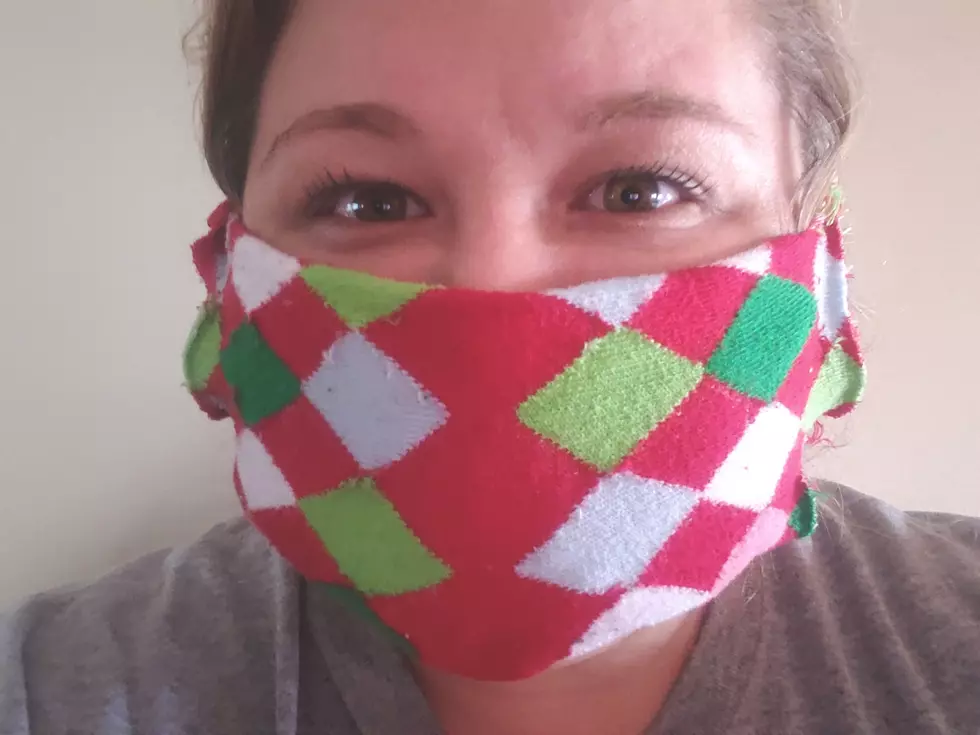 Make Your Own No-Sew Sock Mask in Three Minutes Flat [PHOTOS]
Traci Taylor
Some people are amazing at sewing, others are not. I am one of those people who can't even thread a needle so when I started thinking about how I would go about making sure that my family had enough face masks, I found myself completely overwhelmed.
Enter your number to get our free mobile app
If you search Google for no-sew face mask ideas you'll find hundreds of different ways, but which way is the easiest? I tried a few variations and failed miserably until I merged a couple of ideas together and discovered a version I could actually make. To achieve this super simple sock face mask, you only need a sock, a pair of scissors (yes, I used kitchen shears, don't judge- they were all I could find and they worked), and some coffee filters. Trust me, this is a mask that even the most craft challenged person can make.
Make Your Own No-Sew Sock Mask in Three Minutes Flat
How can I stay safe while grocery shopping? And answers to 24 other coronavirus questions