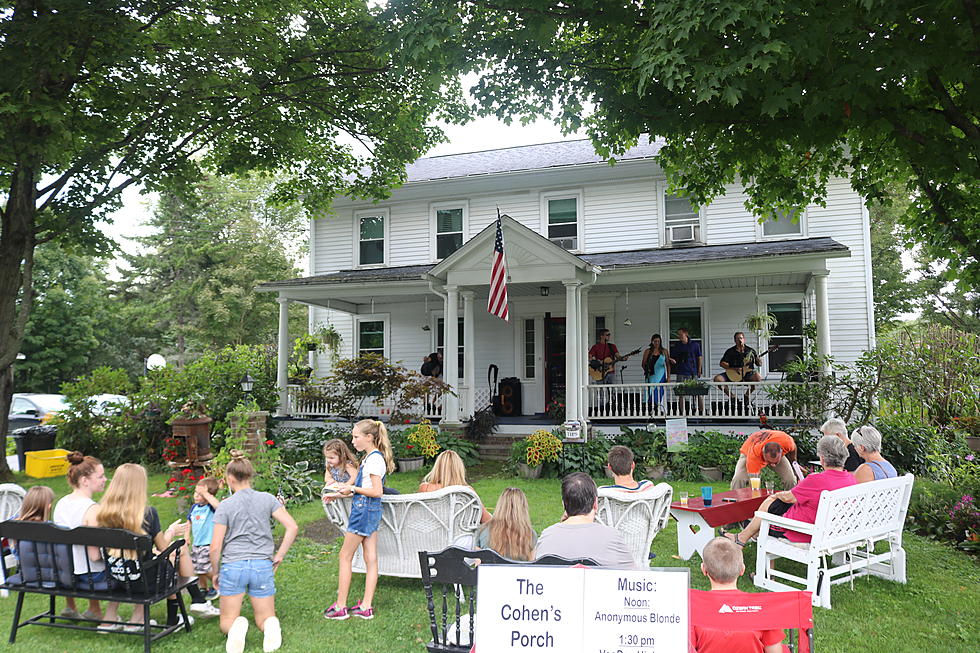 Free Family-Friendly Event in Maine New York
Joanne Weir/Maine Fest
There are many things happening throughout the Southern Tier this Saturday, September 11th. I hope that one of the things that you can find the time to attend is Maine Fest in the town of Maine.
The Nanticoke Valley Historical Society of Maine (NVHS) is hosting this event again this year and you are invited to bring your chairs, bring your friends, and top-notch entertainment this Saturday in Maine. It'll take place in the meadow behind the Maine Federated Church, 2615 on Route 26 from 11 a.m. to 6 p.m.
Plein Air Paint Out Event
Once again this year, it'll feature a "Plein Air Paint Out" event. "Plein Air" is a French term for "open air" and describes someone that takes their easels outdoors to paint landscapes and other outdoor subjects in the surrounding countryside.
If you would like to be a participant in the outdoor Plein Air painting contest, contact Phil Childs (achild233@aol.com) or Richard Henry (henry.artist1@gmail.com). Registration begins at 6:30 a.m. on Saturday morning.
Maine Fest Activities
Music begins at 11 a.m. with Starling Harmony, Bess Greenberg at noon, and many other artists throughout the day. There will be activities for the kids, walking tours, and more.
The Nanticoke Valley Historical Society is a non-profit organization that was founded to preserve and showcase the History of the Valley with its museums, schoolhouse, Grist Mill, and Carriage Barns.
It helps residents to find their history and this free family-friendly event could be just the thing that we all could use on Saturday, September 11th. To see the list of events and music schedule, go here.
CHANGING COLORS: See When Peak Fall Foliage Colors Will Be For Your Area
When will the leaves start changing near you? Get your cameras ready to snap some sweet pictures of the fall landscape and take a look at when you can expect peak fall colors in the trees where you live
September Is the Best Month to Buy These 8 Things