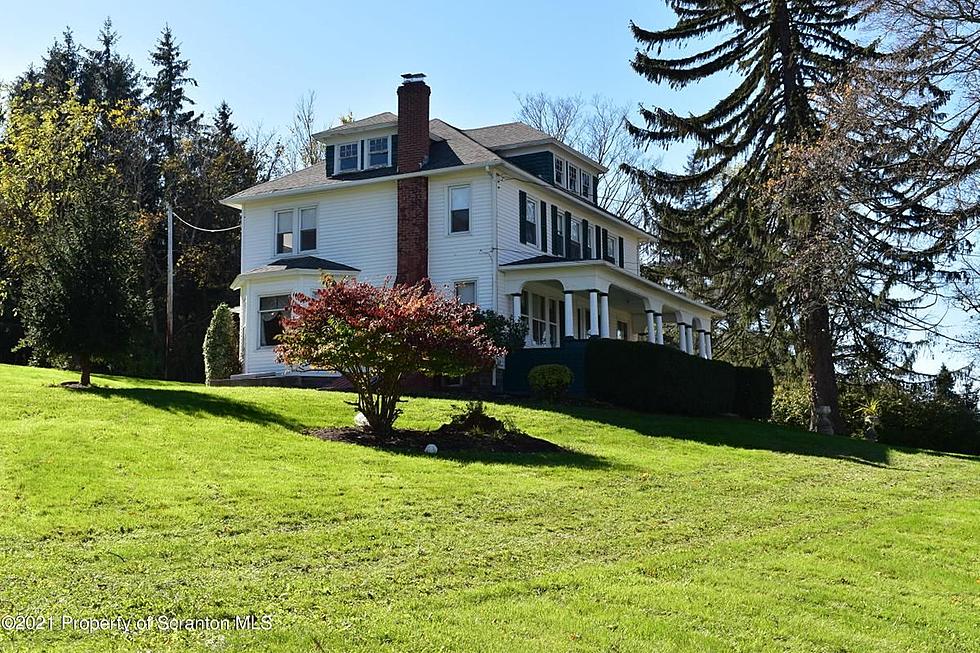 Look Inside the Montrose Farmhouse That Offers 20 Acres of Glorious Views [GALLERY]
via Realtor.com
This absolutely stunning farmhouse in Montrose will have you wanting to move to the country where you'll have stunning views and so much land on which to road.
This four-bedroom, two-bathroom farmhouse was built in 1925 and is quite spacious with 2,236 square feet and 20 acres of land.
Located at 15850 State Route 2001 in Susquehanna County, this property also comes with several outbuildings, a pear tree and an apple tree, and the quintessential spacious front porch. This property is listed with Coldwell Banker Town and Country Properties and is priced at a very reasonable $397,000.
We can't imagine it will be too long before someone snatches up this gem, so let's take a peek inside while we still can!
This Montrose Farmhouse Offers 20 Acres of Glorious Views
25 True Crime Locations: What Do They Look Like Today?
Below, find out where 25 of the most infamous crimes in history took place — and what the locations are used for today. (If they've been left standing.)
LOOK: Binghamton's "Oasis in the Woods" Airbnb Is the Relaxing Retreat You Need
Listed on Airbnb
as an "
oasis in the woods
," this delightful getaway is the perfect spot to escape from the craziness of life and soak in "
natural healing and energizing in the woods
."
Dare To Look Inside? 'The Conjuring' House Is Listed for $1.2 Million and Comes With Free Ghosts
Rumored to be haunted by Bathsheba Sherman, who lived in the house in the 1800s, The Conjuring House is one of the most well-known haunted houses in the entire United States and it just so happens to be for sale.
Look Inside Binghamton's "Witch House"
Listed with Warren Real Estate of Greater Binghamton for $95,000, this home at 310 Conklin Avenue in Binghamton is one of the area's oldest homes and is called the "Witch House" by people in the neighborhood.