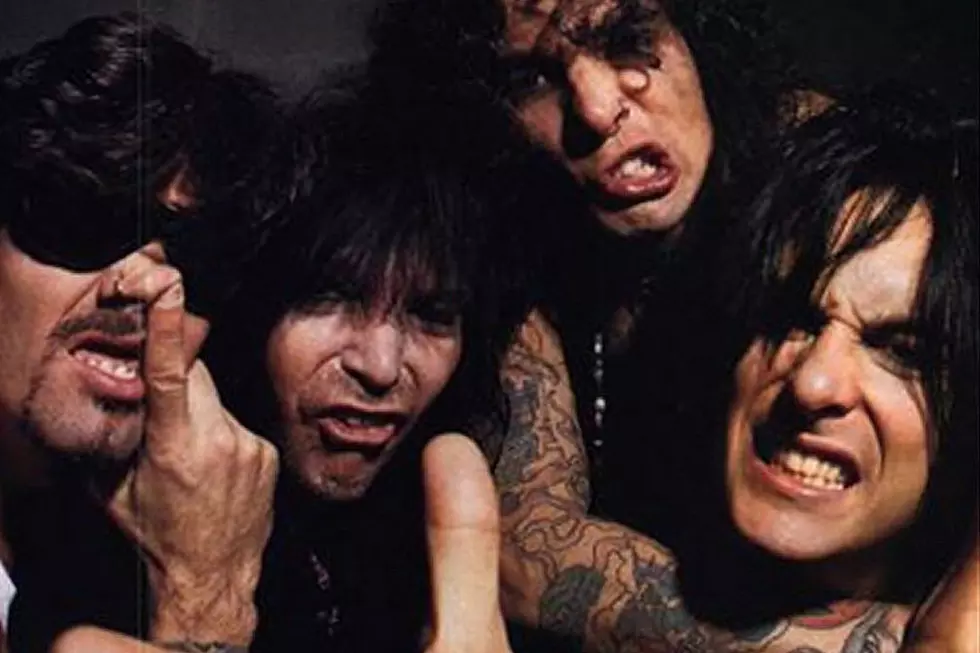 What John Corabi Learned From Being Fired by Motley Crue
Elektra
John Corabi said he learned a "valuable life lesson" from the way his profile plummeted when he was fired by Motley Crue in 1996.
By that time he'd been in the band for four years, replacing original singer Vince Neil and appearing on their self-titled 1994 album. As a result of that LP's lukewarm response, however, record company executives decided they'd only continue to bankroll the band if Neil made a return.
"There was some talk that Vince was coming back," Corabi told Heavy Magazine. "I went to rehearsal one day, and when I walked in and saw all the managers and the lawyers, I'm like, 'Uh oh. This isn't going to be good.' That's when they told me. … They basically said, 'Hey man, thanks for all your efforts. We love you, but the record label just isn't going to support this version of the band.' Out the door I went. It was sudden, but it really wasn't because there was a lot of rumblings. I'd go to the Rainbow or a club and people were saying, 'I think I saw Tommy [Lee] and Nikki [Sixx] at this Mexican restaurant with Vince.' I'm like, 'What?' … I kind of thought it might be coming, but it was absolutely definite when I saw the lawyers."
You can listen to the entire interview below.
Asked if his time with the band had made him a better musician, Corabi – who now fronts the Dead Daisies – said, "No. I think it made me look at life a little differently, though. It was definitely a valuable life lesson that I wasn't at that point … prepared for. When I was in the band, everybody was giving me free guitars. Everybody wanted me to come to the party. Everybody was giving me amps and clothing and jewelry, and then when I was out, it was gone. I even had friends that were calling me 20 times a week and inviting me to parties and all this other stuff that I never heard from again."
Corabi added the experience made him note that "Okay, this is how this all works." "I just kind of realized that, contrary to popular belief and contrary to how tight or how friendly I thought I was with the Motley guys, it's a business," he explained.
"Then I realized that it really kind of makes you value your family. I realized that I don't need a lot of friends – I just need a few good friends, people that are with you when things are really high, and they'll still be there with you when things are really low. Now, I appreciate people's honesty; I appreciate loyalty. That was a very good lesson I learned from Motley Crue."
10 People and Events Left Out of Motley Crue's 'The Dirt' Movie
You Think You Know Motley Crue?