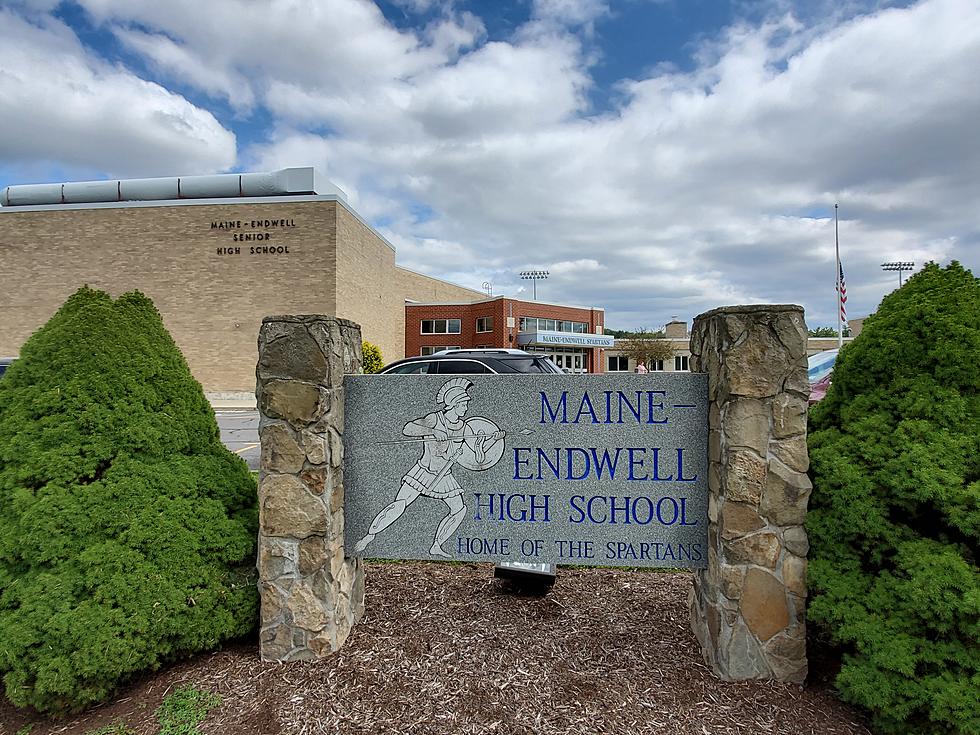 Maine-Endwell's Matt Gallagher Wins Coach of the Year Award
Photo: Bob Joseph/WNBF News
Matt Gallagher, Maine-Endwell High School's head football coach, has been named the 2022 Coach of the Year by the New York Giants and Gatorade.
According to a report by Jacob Russo of WBNG, Gallagher was selected by the Giants and Gatorade as 2022 Coach of the Year after the Maine-Endwell Spartans went 13-0 this year and won the Section IV Class B State Championship for the second year in a row.
The Giants Foundation and Gatorade will also donate $4,000 to the Maine-Endwell High School football program, and Gallagher will receive a certificate of recognition from Giants coach Brian Daboll and be honored at a dinner following the NFL season and a 2023 preseason game.
According to the New York Giants press release, Gallagher has been the head coach at Maine-Endwell for 15 seasons and has a lifetime record of 140-24. The school has won six state championships and was the subject of an ESPN 30-for-30 documentary after winning 62 consecutive games.
"The love for what I do is only exceeded by the love for my family," said Gallagher. "Every day, I get a chance to be with the best kids and the best coaches in the best school, which is part of the best community. The feeling you get being part of Maine-Endwell is something that cannot be explained. It's something that the only way you will truly understand it is if you live it."
The press release also noted Vaughan Labor, coach of the Binghamton High School Girls Flag Football team, as the Coach of the Week for the first week of the season.
25 Craziest UFO Sightings in New York in 2022
New York residents see a lot of weird things in any given year, but some of us claim to see things outside the normal level of New York weird like UFOs.
New York's Top Paying Jobs: Does Your NY Salary Meet the Average?
New York isn't exactly the most affordable place to live, but if you work in one of these professions you're probably not too worried about the rising cost of living.