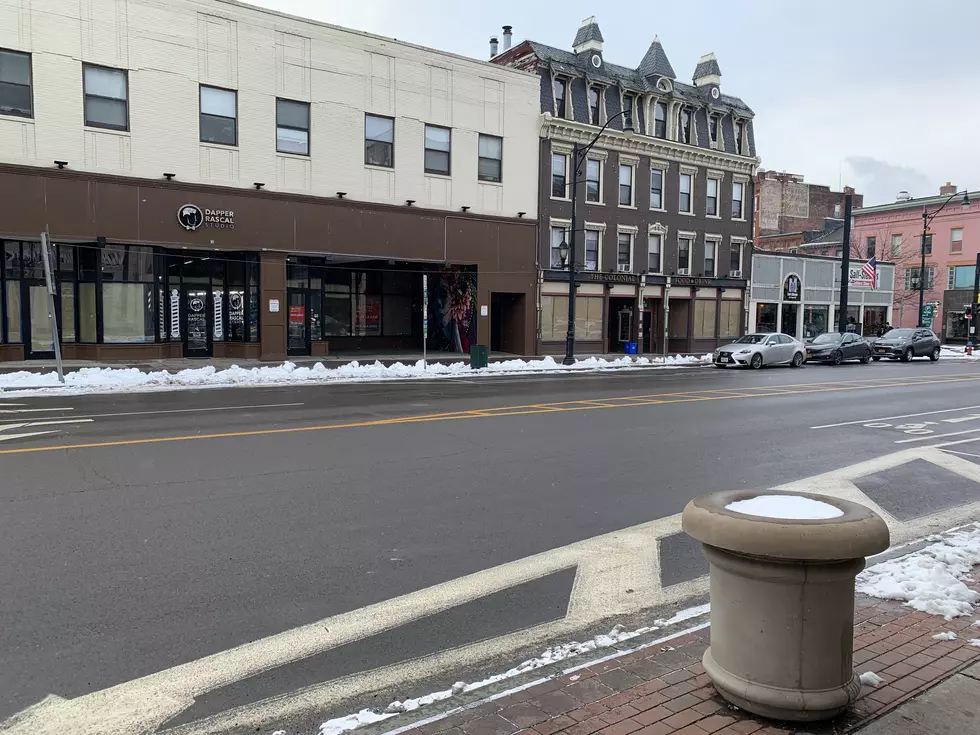 When Will the Feared "Binghamton Winter" Actually Start?
James Kelly/WNBF
As someone experiencing their first Binghamton winter, I can't help but notice that as January comes to a close the winter weather hasn't actually been that bad. So I'm curious as to whether we're having a particularly warm winter here, or if the tales of the feared Binghamton winter have been greatly exaggerated.
I've experienced an Upstate New York winter before. I've even seen significant snowfall well into the month of May. And we've already seen blizzards drop multiple feet of snow on Buffalo this year.
So why does it feel like we're having a wildly mild winter just a couple hours east? I mean look at these streets well into January. They're practically completely snow-free.
I'm holding out hope that Binghamton is just a late bloomer in the winter because so far, I have to say I'm quite disappointed. I even bought a nice warm jacket when I moved here, and yet I've only needed to wear it once. What gives Binghamton? Where is all the snow?
At this point in the year, I've already kissed our chances of winning back the Golden Snowball trophy goodbye. There just can't be enough winter left for us to catch up to the amount of snow that's fallen in Buffalo already.
So now, all I'm asking for is one giant snowstorm, big enough that even we here at WNBF get to take a snow day. I was promised a brutal winter season and I'm hereby daring the skies of the Southern Tier to drop at least two feet of snow on the city sometime soon. And I want to see temperatures that make pots of water turn into clouds of ice when taken outside like all those viral videos from Chicago. This is what I was promised when I moved to Binghamton.
Describing Binghamton, New York in Your Words
We asked the Binghamton, New York community to describe our city in one word, and we got a wide range of answers back from the people.
25 New Year's Resolutions for Binghamton, New York
Binghamton, New York is a great place to live but there's certainly a few things that could improve the area. Here's 25 New Year's Resolutions for Binghamton.