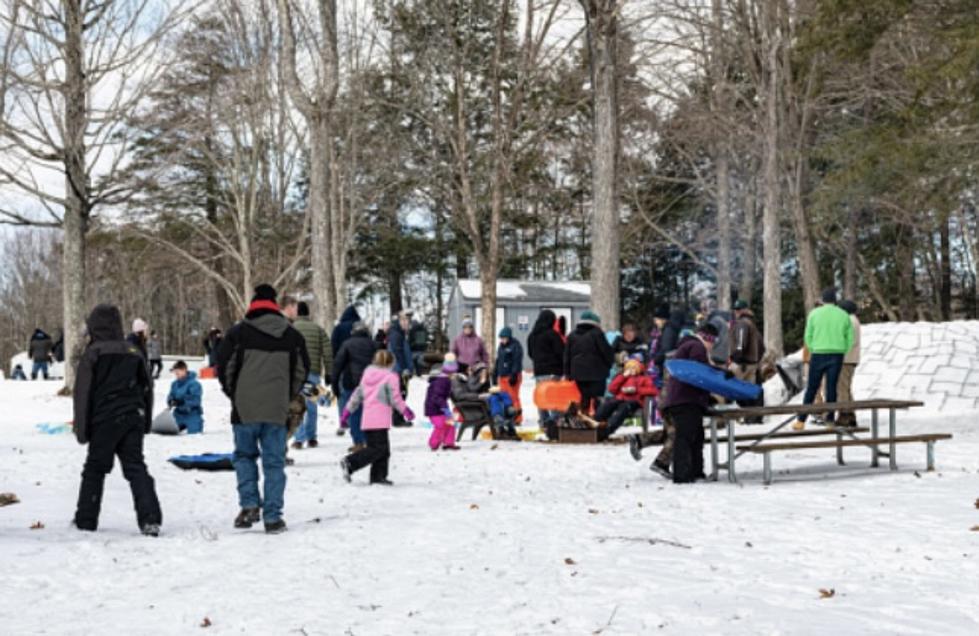 Broome County Winterfest 2023 Canceled Because it's Too Warm
Broome County Parks, Recreation and Youth Services
If you were looking forward to sledding or ice fishing at Nathaniel Cole Park in Broome County next weekend, the warm weather in the Binghamton area has ruined your plans.
According to Chris Whelan, Executive Assistant to Broome County Executive Jason Garnar, Broome County Winterfest has been canceled for 2023.
Due to the warmer weather in the area, a generally mild winter overall, and no freezing blizzards in the forecast, there simply isn't enough snow and ice at Nathaniel Cole Park to hold the event.
It's a plot twist that nobody could have seen coming. Sure, some days during the Binghamton winter have been a little warmer than others over the years. But for the most part, you can always count on snow and ice to be on the ground at any given time around here in the month of February.
We're only two years removed from Binghamton winning the Golden Snowball award, a trophy ironically passed between Upstate New York cities for whoever gets the most amount of snowfall. So being forced to cancel Winterfest 2023 because there's not enough snow and ice really says a lot about how mild this winter has been thus far.
More Snow Ahead for Binghamton?
But to sledding and ice fishing fans, fear not. While the mild winter forced the cancelation of this event, there is little doubt that more snow and ice will fall upon Binghamton in the near future. So you're almost certain to get another shot at it somewhere.
25 Businesses That Could Fill that Space in Downtown Binghamton
Since I moved here, Court Street in downtown Binghamton has had a huge chunk of unused real estate. Here's 25 businesses that could fill the space.
25 New Year's Resolutions for Binghamton, New York
Binghamton, New York is a great place to live but there's certainly a few things that could improve the area. Here's 25 New Year's Resolutions for Binghamton.