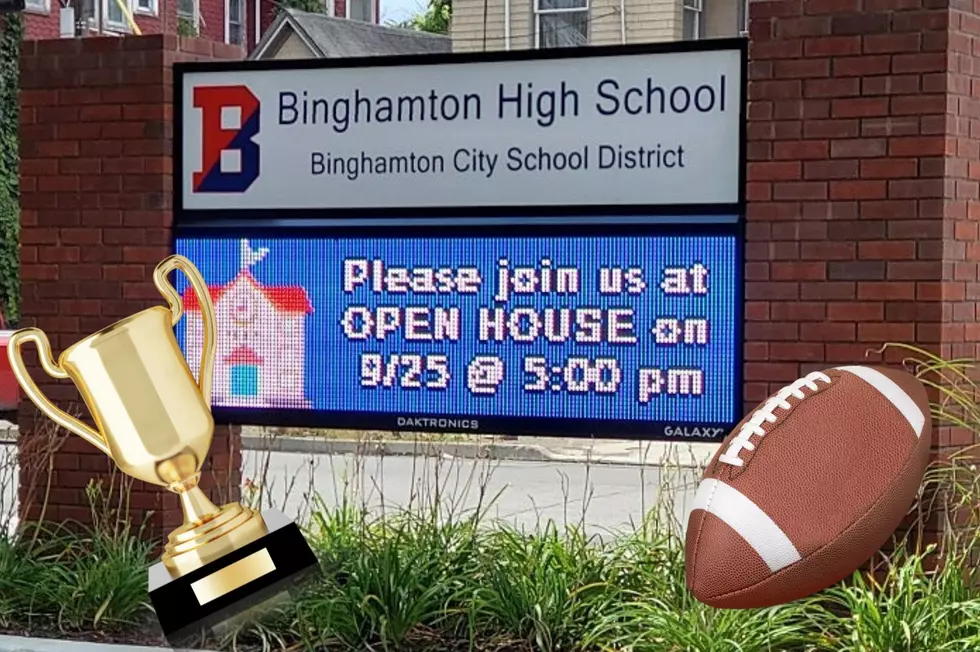 Binghamton Football Coach Honored by New York Giants
Canva.com
The coach of the Binghamton High School girls flag football team received a great honor from the NFL's New York Giants earlier this week.
According to a press release from the Giants, Vaughn Labor was selected as the Lou Rettino High School Coach of the Week for Week 1 of the 2022 season. Labor coaches the girls flag football team at Binghamton High School, a new program that won the Section IV championship in the sport's inaugural season. The team defeated Union-Endicott's team in the championship game by a score of 26-12.
Following the championship game victory, Labor praised his team and the program, saying "To jump into a brand new sport, and ask questions and learn the game, and then win a championship at the end of it, that's just a testament to them. They'll get to say to the girls down the line, in ten, fifteen years, when this is hopefully a state-sponsored sport, we were the first Section IV team, we were the first to do it."
Just a few weeks ago, the girls flag football team was invited to Metlife Stadium to play a scrimmage against the Section I champion Brewster Bears on the field at half time during a Giants pre-season game.
Along with the honor of Labor being selected for Coach of the Week, The Giants Foundation and Gatorade will grant Binghamton High School with a $2,000 check for the school's flag football program. Labor will also receive a certificate of recognition from the Giants and be honored at a dinner following the season.
46 Famous Athletes With Ties to the Binghamton Area
Take a Look Around the Dick's Sporting Goods Open Golf Tournament