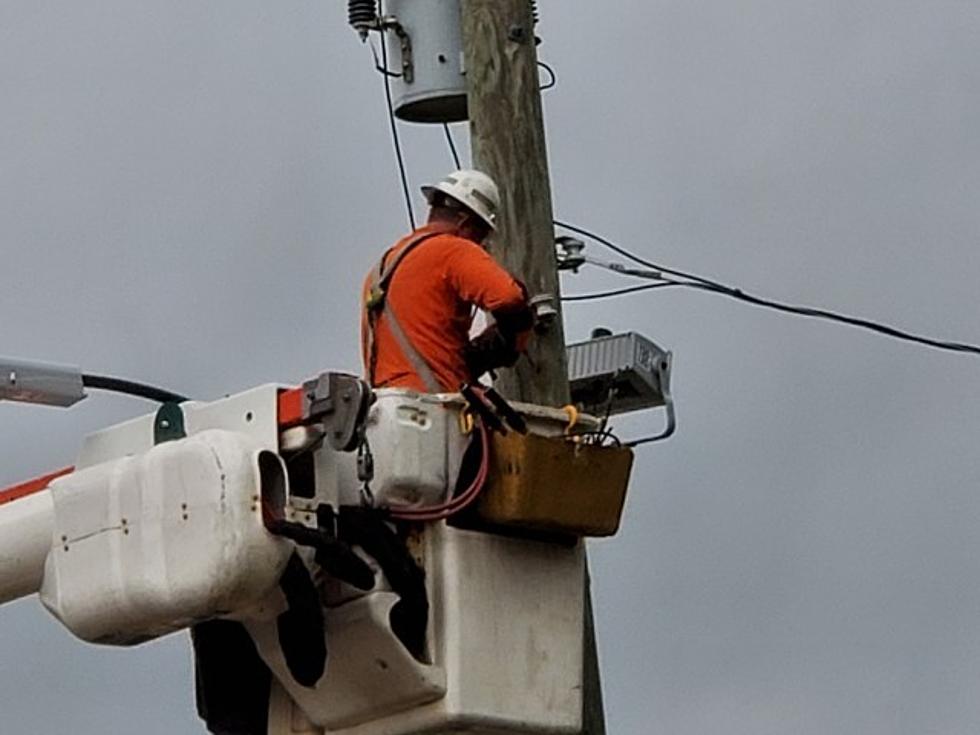 Afternoon Thunderstorms Pull Power Plug in Southern Tier
Photo: Bob Joseph/WNBF News (file)
New York State Electric and Gas early on Friday, August 5 was still "assessing" when power may be restored for over 100 customers in Chenango County while customers that spent a hot night without electricity in Tioga County weren't expecting power back until the afternoon.
Strong storms swept through the region shortly after 2 p.m. on Thursday, August 4 and, at one point, had interrupted power to over 5,000 customers in the Southern Tier NYSEG service area.
As of 4 a.m. August 5, the NYSEG electricity outage website reported a total of 2,314 customers in the entire New York State Electric and Gas service area still without power.
Individual breakdowns of communities had NYSEG reporting it was assessing the situation still in communities in Chenango County, meaning there was no immediate estimate of when the power could be restored.
At the 4 a.m. update, 114 customers in Chenango County, the majority of those in the Town of Guilford and the rest in the Town of Bainbridge, were without service. Ives Settlement Road had the most affected customers in the Bainbridge portion of the Town of Guilford while Kelly Road in the Town of Bainbridge had a dozen customers still without power.
With the exception of a projected early morning restoration time for one customer on Bentbrook Road in the Town of Tioga, NYSEG was projecting it would be 2 o'clock Friday afternoon for the power to be back on for 197 customers in Tioga County.  The largest number of customers that were left without air-conditioning or fans if they didn't have generator power were in the Town of Barton, where 161 customers at 4 a.m. were listed on the NYSEG site as being without service.
12 hours earlier, at around 4 p.m. on Thursday, NYSEG had over 4,880 Tioga County customers, 599 Chenango County customers, 135 Delaware County customers and a handful of Broome County customers without power.
Meanwhile, the rain did nothing to help the humidity levels stifling the Twin Tiers. The dew points in the early morning hours August 5 were at 67 degrees, well into the "humid" range and bordering on the "tropical" or "oppressive" designation carried by dewpoints in the 70s.
LOOK: The most extreme temperatures in the history of every state
Stacker
consulted 2021 data from the
NOAA's State Climate Extremes Committee (SCEC)
to illustrate the hottest and coldest temperatures ever recorded in each state. Each slide also reveals the all-time highest 24-hour precipitation record and all-time highest 24-hour snowfall.
Keep reading to find out individual state records in alphabetical order.
TIPS: Here's how you can prepare for power outages