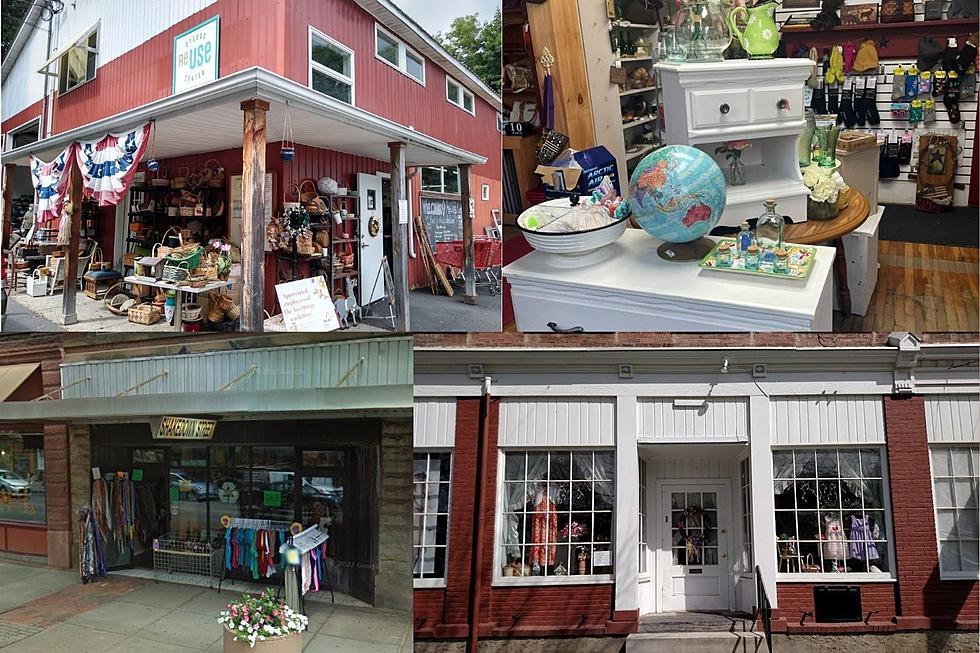 Treasure Hunt At 12 Consignment and Thrift shops in Otsego County [Gallery]
via Otsego ReUse Center, Crow and Sparrow, Google Maps, House of Consignment, Facebook
Are you a treasure or bargain hunter? If so, Otsego County has much to offer those who are on a mission to get what they need or want at discount pricing if they don't mind that it's gently used. The best part is, the stigma of shopping at a thrift store that once existed no longer does. It's cool to shop at consignment and thrift stores where you can find an endless array of common items but also, some not-so-common ones.
In recent years, shopping at thrift/consignment stores has become very popular for different reasons. More and more people are finding that their income doesn't go as far as it used to with inflation going up, up, up so shopping at a thrift store or consignment store, especially when it comes to clothing can really save you plenty of money. Some of my favorite wardrobe pieces have come from those shops and the cool thing is you can sometimes get high-end brands for bargain prices at a thrift store. Even if you are not worried about your finances, it's still fun to browse these types of stores because you can find awesome treasures like beautiful dishes, stylish furniture pieces, and all kinds of collectibles.
You could easily get a full day out of visiting the many thrift and consignment stores in Otsego County, just make sure your eyes aren't bigger than your wallet! It's not a bad idea to bring a small tape measure with you just in case you stumble upon a piece of furniture that you just have to have. You might want to make sure it will fit where you want to put it first. That's where the tape measure comes in.
Treasure Hunt At 12 Consignment and Thrift shops in Otsego County
Thrift and consignment shops have become very popular over the years and continue to gain in popularity since you can find some amazing clothing items or treasures that you just have to have. "Sky's the limit" on what you can find at any one of these awesome shops in Otsego County. Happy treasure hunting!
And did you see this? 10 Sophisticated Dining Hot Spots In Otsego County
Otsego County has its fair share of eateries but most of them are very casual in terms of the decor. If you're looking for something "next level" - a finer dining experience, check out these more sophisticated restaurants in Otsego County that also feature delicious and varied cuisine.
Get ready to smile: Susquehanna SPCA Miracle Puppies
The Susquehanna SPCA helped to rescue a puppy mill female dog, a 6-year-old Siberian husky named "Candy" that was retired from breeding. Through an alliance with Furever Friends Dog Rescue of WNY, a nonprofit group in Ohio that saves retired dogs from puppy mills, the dog was being cared for at the Cooperstown shelter and being prepared for adoption. Part of that process is to spay the dog before adopting it out. A big surprise happened during the surgery - the very thin dog was found to be carrying inside her a litter of four puppies. Three of them were found to be still alive and were saved. What a miracle!