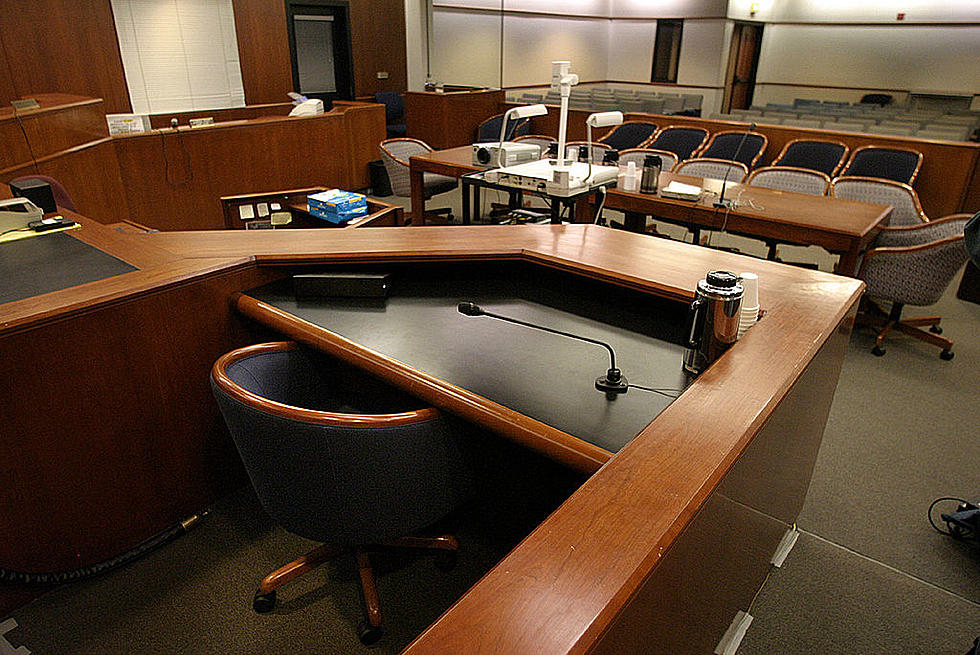 New York Judge Kicked Off Bench Due To Extracurricular Activities
Getty Images
The legal system in New York relies on many people to make sure it's working properly. From clerks to court officers, lawyers to judges, all of the people involved in the judicial process are relied upon daily to make sure things run smoothly.
All of those folks are also trusted to have the utmost integrity to be able to maintain the trust of the people to who they are responsible.
Legal Work Doesn't Always Pay The Bills
Sometimes, working in these professions means you may have to forgo the high salaries that you could make in the private sector, which forces some folks to have to get a 2nd, or sometimes even a 3rd job to make ends meet.
Well, it seems that one judge from New York has landed himself in a little bit of a precarious spot with his side job and it just cost him his seat on the bench.
New York Judge Is In Trouble Because Of Side Job
According to a report from the New York Post, a New York City Administrative Law Judge had been doing some work on the side which has raised some eyebrows within the legal profession and within the judicial ethics community.
33-year-old Gregory A. Locke, who was an Administrative Law Judge in the NYC Parking Ticket Services Bureau, which is part of the New York City Department of Finance, was let go from his position after a complaint was filed about his online pornographic profiles that appear on the Only Fans and JustForFans websites.
It appears that the judge was actively operating these profiles in addition to his legal duties.
White collar professional by day… very unprofessional by night. always amateur, always raw, always slutty,
-Locke's Only Fans Profile Description
Judge Loses His Job Because Of This
It appears his superiors at the NYC Department of Finance were not pleased by this discovery and he was dismissed after a complaint was filed with the agency.
Officials have stated they did not know about Locke's side work and he was fired due to unprofessional behavior. It's been stated that he also did not follow section 104 of the City's official code of conduct.
Extra-judicial activities in general. A City administrative law judge shall conduct all of his or her extra-judicial activities so that they: (1) do not cast reasonable doubt on the City administrative law judge's capacity to act impartially as a City administrative law judge; (2) do not detract from the dignity of judicial office;
-Rules of Conduct For Administrative Law Judges and Hearing Officers of the City of New York.
Top 10 New York Politicians Who Have Been Arrested
The list is long but distinguished
5 New Laws You Should Know For 2023 In New York State
2023 comes some new laws that you need to know about.
4 Most Bizarre Laws in New York State
Here are the most bizarre and stupid laws in New York state.