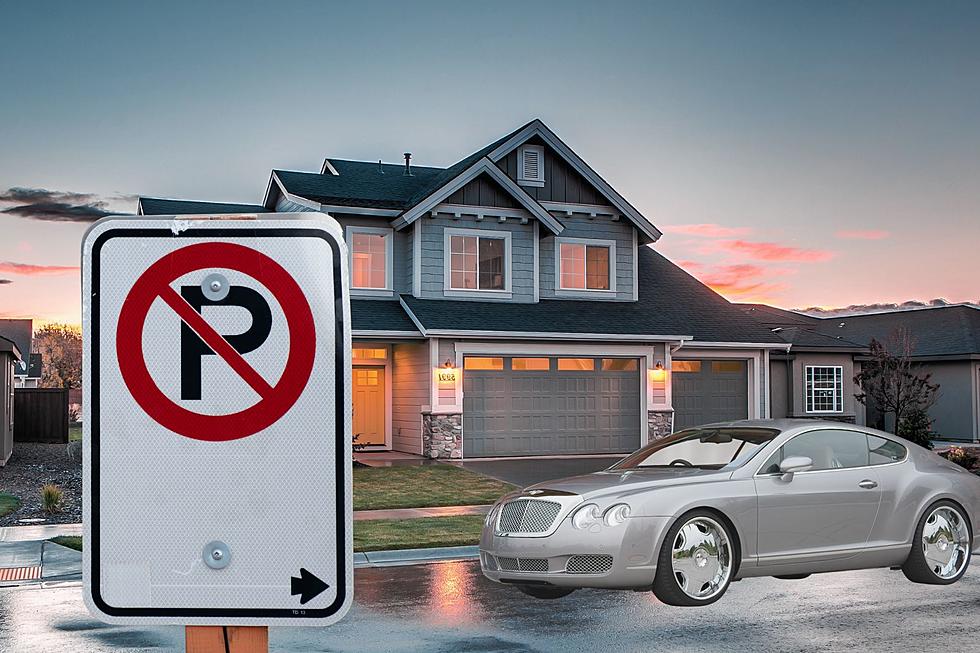 Is It Legal To Park In Front Of Your Driveway In New York State?
Canva
We're always talking about rules of the road, aggressive and road rage drivers, plus what roads and highways we hate to drive on in the Southern Tier of New York and Northeast Pennsylvania.
But what about parking laws in New York State you may not be aware of? Parking lots and ramps have their own set of rules as well. But, let's start with the issue of parking in front of your own private driveway.
Legal or Illegal To Park In Front Of A Driveway
From time to time, I have observed vehicles pull up and stop in front of my driveway (I own my property and driveway.)  First off, it's rude and I don't understand with all the available places to stop or park around my home, why my driveway seems to be a place to park in front of. This happens more times than you'd think.
I've often wondered if it is illegal for motorists to block a driveway. Well, Pierre Paul Driving School states that in New York state, it certainly is illegal to park in front of a public or private driveway unless you are the owner or tenant of the residence. And it's just a quick call for me to have that violater to be ticketed and possibly towed away.
Pulling Forward In A Parking Lot Space
In a public (or private) parking lot, when you find a spot to pull in, and then notice the spot in front of you is also empty, do you pull forward? I do. But is that legal in New York State? Well, as far as I can tell researching that topic, I can find no rules against it.
Recently one of our sister Townsquare websites WCYY, wrote about this topic for the state of Maine, and while there are no laws prohibiting it there as well, the author makes some good points. For example, as you pull forward, it's possible a vehicle may simultaneously pull into that empty spot, and not see your vehicle pulling forward in time, resulting in the possibility of causing a collision.
I prefer to pull forward because backing out, in my opinion, can be more dangerous. Trying to see if there are any oncoming vehicles as you try to see over vehicles to the left and right of you, pedestrians who come out of nowhere, and some lots with too tight parking spaces, making it difficult to back out and turn sharply. Especially for those of us who have a large van or truck.
Who's At Fault?
Who's at fault if you collide with another vehicle in a parking lot? According to the MSL Legal website: 
The driver who was backing out is almost always at fault in these crashes, with one exception; when two drivers are backing out simultaneously and collide with one another, the fault is usually mutual. And generally speaking, any time a driver runs into a legally parked vehicle, it's going to be that driver's fault.
[via WCYY, MSL Legal, Pierre Paul Driving School]
KEEP SCROLLING: The Most Stressful Roads To Drive In The USA
TAKE A DEEP BREATH...: The 8 Worst Intersections in the Southern Tier
Small Towns In the Southern Tier and Central NY