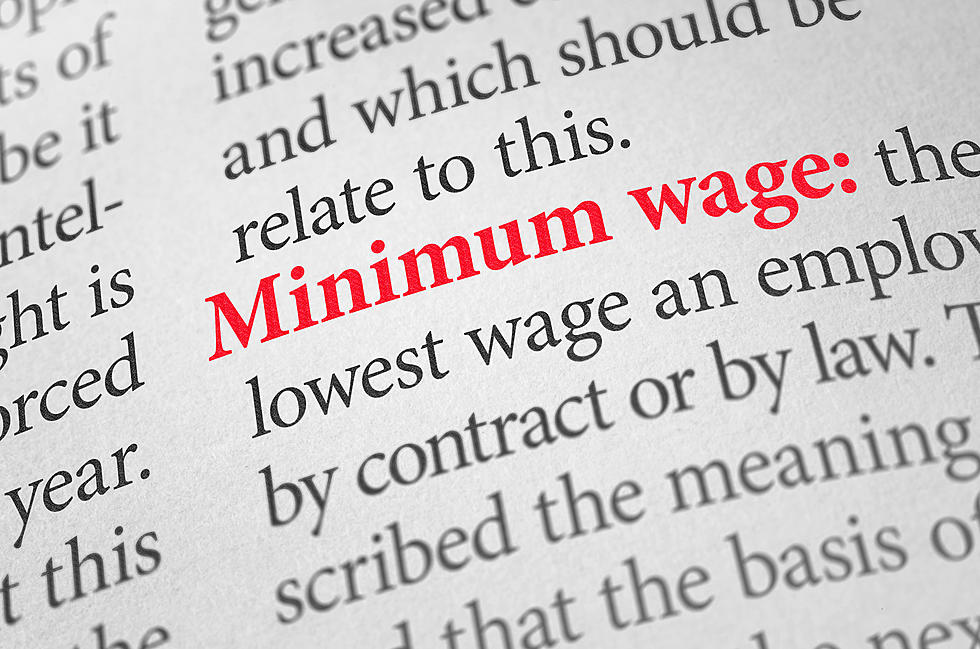 Increase In Minimum Wage For New York State Good, Bad Or Not Enough?
ThinkStock
We've all been there or are currently there working for minimum wage. I remember the hourly wage on my first full-time job in 1975 was around $2.10. You wouldn't believe how many cans of Spaghetti-O's I could buy with that weekly check. Ate too many of those for dinner.
Fast forward to the present, and the subject of what minimum wage should be in New York State and Pennsylvania is always a heated topic. The need for raising the amount to a livable wage is something I think we can all agree on.
An opposing reason includes local employers not being financially able to cover their employee's wage increases for all without increasing prices. Even with whatever increases a state mandates, is it still enough to live on?
The New York State Department of Labor just announced the latest minimum wage increase to begin on December 31st, 2021. For those in the fast-food industry, the hourly wage was already increased to $15 dollars across the state.
Those who earn minimum wage in the Upstate New York area outside of the fast-food industry currently earn $12.50 an hour. On December 31st, 2021, that will increase to $13.20 an hour. New York City, Westchester Country, and Long Island minimum wage will increase from $14 dollars an hour to $15 dollars and hour.
Something I did not know until recently is the minimum wage in the State of Pennsylvania. Currently, it's $7.25 an hour. Pennsylvania Governor Tom Wolfe has declared that an embarrassment noting that there has not been an increase in 15 years. In 2003, the New York State minimum wage was $7.25 an hour. We've experienced nine increases since December 31st, 2003. Governor Wolfe is pushing for an increase to $12 dollars an hour, with sites set eventually to $15 dollars an hour.
What's your opinion about the minimum wage increase in New York State, and do you agree that the Pennsylvania minimum wage is an embarrassment?
via New York State Department of Labor, Pennsylvania Governor Tom Wolfe
HISTORIC: Check Out The Best Images of Woodstock Museum at Bethel Woods for the Arts
15 Unique Upstate NY Airbnb's
If there is one word to describe Upstate New York, it would be charming.
Whether it's a staycation in the next town over or a vacation from afar, these unique Upstate New York Airbnb rentals with bring the charm and eccentricity to any getaway.