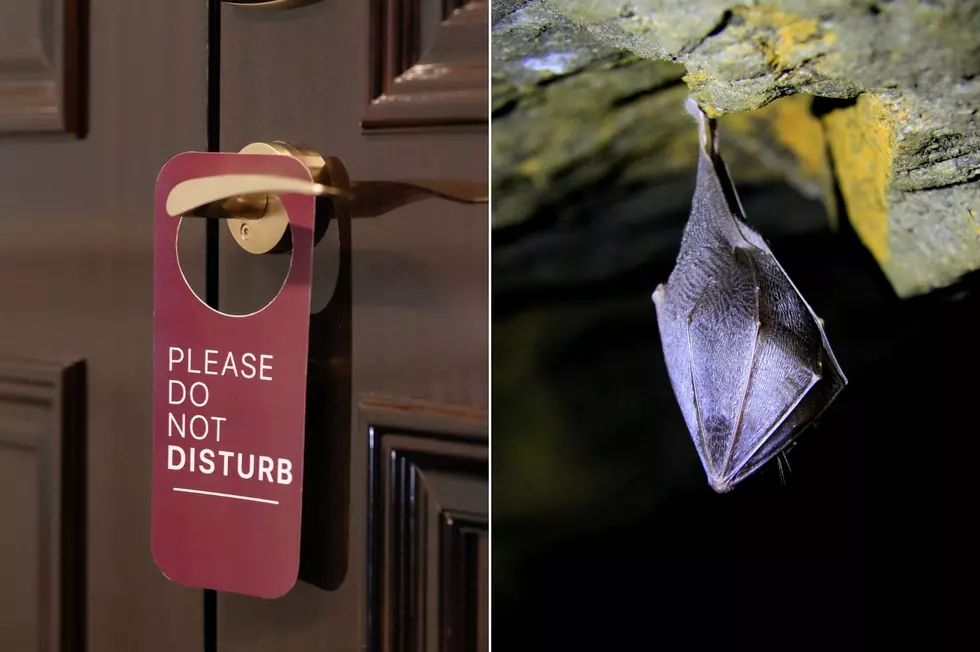 If You See a Bat This Winter, New York DEC Says Leave it Alone
Canva.com
It's international Bat Week, and the New York State Department of Environmental Conservation wants to teach you how to save bats that stay here during the winter months.
According to a press release from the New York State Department of Environmental Conservation, there's one rule every New Yorker needs to follow this winter. If you see a bat, stay away. And you'd be well-served to put off any winter cave or mine trips you've been planning, as those are popular places for bats to hibernate for the winter.
According to the DEC, even the smallest disturbance could wake a bat from its hibernation. And with no food for the bats to eat in the winter, every time their hibernation is disturbed, their chances of surviving the winter go down. They rely on stored fat from warmer months and low energy consumption to survive without their food, and every time they wake up they waste those fat reserves.
Of course if you're like me, there's no chance you're going anywhere that could be a bat habitat. Not only would I not want to disturb their hibernation, but I'm also terrified of those tiny flying rats. I'd also never willing go into a cave or mine but for everybody that's more adventurous than I am, make sure you do your part to help the bat population survive another winter. Like bees, bats are an annoying necessity to keep our ecological system stable.
"Bats play an important role in our environment, helping control insect populations," said New York State Department of Environmental Conservation Commissioner Basil Seggos. "With Halloween on people's minds, DEC is urging outdoor adventurers to protect New York's bats by avoiding caves and mines altogether. Even the quietest cave visits will disturb bats hunkering down for the winter."
New York State's Invasive Plants To Be On The Lookout For
These seven invasive plants have become a nuisance to the wildlife and people living in New York State. Learn more about them and how to remove them at the New York State Department of Environmental Conservation
here
.
Books from 9 Southern Tier Authors You Won't Be Able To Put Down
Need a good book? Check out any of these books from authors with the strongest of ties to the Southern Tier.