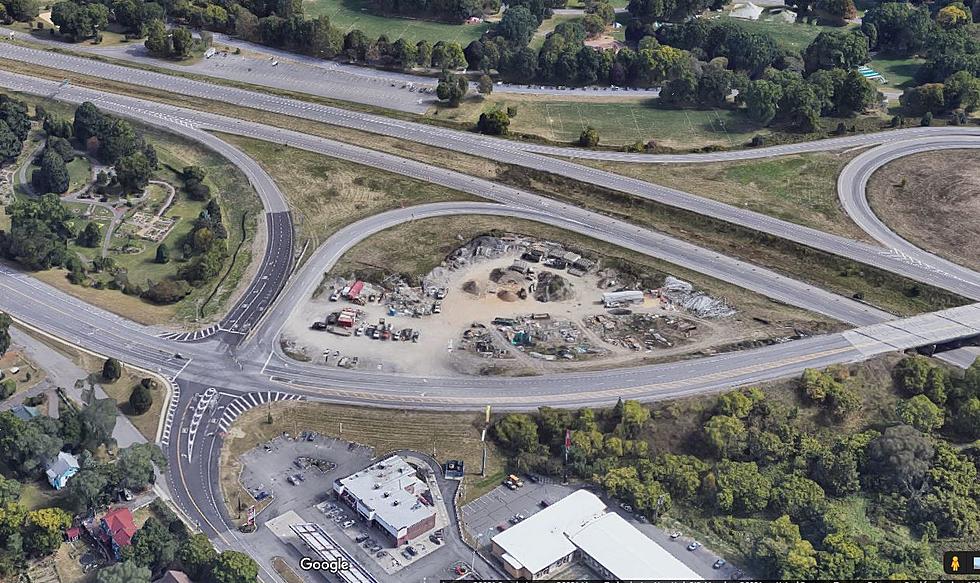 How Excited Are You For The Next Binghamton Roundabout?
Google Maps Street View
Roundabouts. Can I just mention that I am not a fan? Well, I am not. Give me a good old four way intersection, and all will be good in my life.
My first encounter with a roundabout came while on vacation in the United Kingdom, where they are a common thing. More so than intersections. My first experience was similar to the one you may have seen with Chevy Chase in the 'European Vacation' movie. I thought I'd never find my way out of it as I was trying to determine the correct connecting road to enter.
As you know, we have two local roundabouts. The Johnson City roundabout that connects Riverside Drive and Floral Avenue, and the Downtown Binghamton roundabout that connects with Chenango, Court and Exchanges Streets.
The Johnson City roundabout has been in existence for a long time, having been re-designed from a traffic circle to a roundabout. I believe the new roundabout opened in 2005.
According to the New York State Department of Transportation, the difference between a traffic circle and a roundabout is that a roundabout is normally smaller and requires drivers to navigate them at a slower speed. This is designed to make it a smoother ride through the roundabout. For me, it's more like a stressful time, determining the best time to enter, and getting into the correct lane to exit.
Currently there is a third roundabout being built in our area. You may have driven by the area and wondered what is going on. That was my question when I passed by for the first time in a long time last week.
According to our sister radio station, WNBF, this new roundabout and re-configured traffic pattern is in the area of Old Front Street and the Interstate 81 North on and off ramps. I'm trying to envision how this will work, but since it's already under construction, the NYSDOT has it all figured out.
The question is, once the  project is complete, will I be able to figure it out? I guess that will be my problem to deal with.
via New York State Department of Transportation, WNBF Radio, NYSDOT Projects
LET'S GO: The most popular historic sites in America
See the Must-Drive Roads in Every State