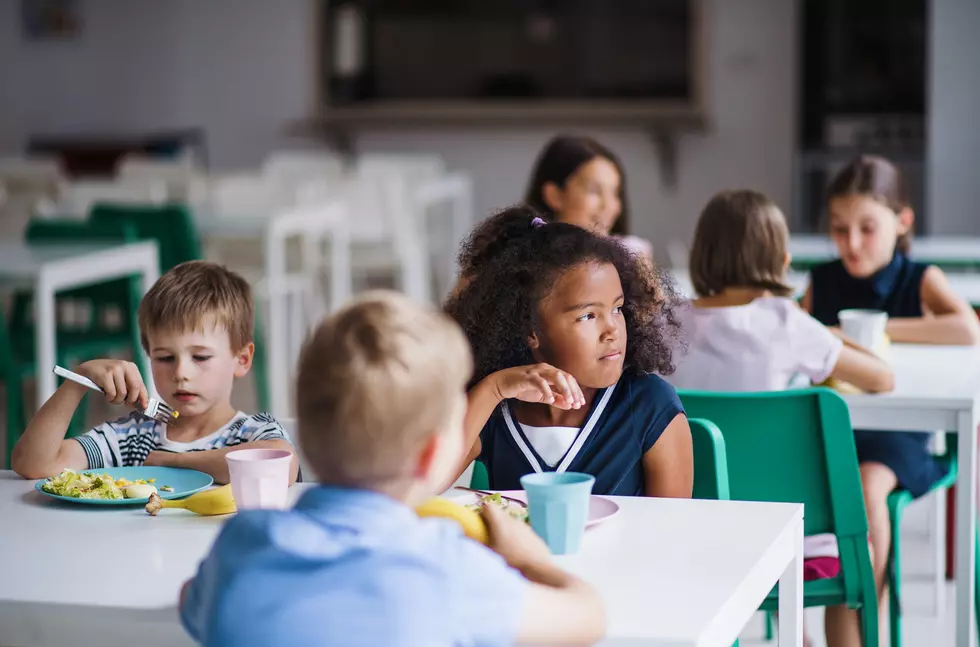 Good News: Free Breakfast Program Begins For Pennsylvania School Children
ThinkStock
When I was growing up, the schools I attended did not offer breakfast. We couldn't afford to buy school lunches, so I brought lunch to school. Once in a while, I'd get to but a school lunch, but to be honest, I prefer the paper bag lunch my mom would prepare for my siblings and me.
As far as breakfast was concerned, we ate breakfast at home, usually my favorite cereal with milk. I guess we were lucky. Not all kids get breakfast for whatever reason it may be. But in the Commonwealth of Pennsylvania, that has just changed for the better.
"It is completely unacceptable for a child to start the day hungry," - Pennsylvania Governor Thomas Wolf 
And with that comment from the Governor of Pennsylvania, a free school breakfast program has become a reality across the Commonwealth of Pennsylvania. The $21.5 million dollar program will provide free school breakfast for 1.7 million students in Pennsylvania.
This program went into effect on October 1st, 2022, and will be in effect for the entire 2022-2023 school year, according to the Pennsylvania Governor's website. This program is in effect for students in several school systems including public schools, intermediate units, charter schools, career and technology schools, and child care institutions.
Melissa Froehlich, the Chairperson for the School Nutrition Association of Pennsylvania Communications notes that a child who starts the school day with a well-nourished breakfast will be more likely to attend school, have better concentration in class, and will be more apt to participate in the classroom, all leading to better success for the student.
The Governor's website points out that before this change to universal free breakfast, 16% of Pennsylvania children would start their day hungry. That was a number that Pennsylvania Governor Tom Wolf would not accept.
[via Pennsylvania Governor]
DITCH THE DRIVE-THRU: How To Make A Breakfast That's Cheaper Than Fast Food
13 Reasons Why (in Moderation) Coffee Is Actually Really Great for You
SAY WHAT? The Most Mispronounced Pennsylvania Names