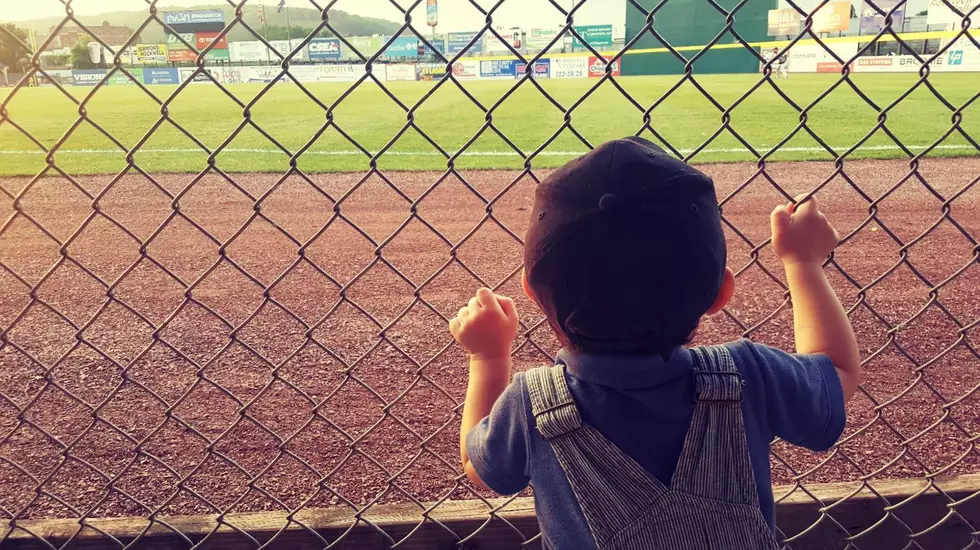 Free Baseball Tickets for Broome County Veterans
Traci Taylor
Labor Day Weekend is almost here and that means the unofficial end to summer and the Southern Tier baseball season is starting to wind down.
If you've been wanting to check out the recently renovated NYSEG stadium and take the kids to see the Binghamton Rumble Ponies play, this is your last weekend to do that because this is the last weekend our boys of summer will play on their home turf.
The Binghamton Rumble Ponies will begin the end of their at-home season on Friday, August 31st against the Portland Sea Dogs. The Rumble Ponies will play the Sea Dogs in a four-game home stretch, closing out their 2018 season in Binghamton on Labor Day, Monday, September 3rd.
It's Fan Appreciation Weekend, go here to see how you could win Tim Tebow and Darryl Strawberry at the ballpark.
If you or someone you know lives in Broome County and has served our country in the United States Military, the office of the Broome County Executive would like to give you a small token of appreciation for all of your sacrifices by offering you and your family free baseball tickets to the second to last Binghamton Rumble Ponies home game of the season, this Sunday, September 2nd.
To secure your free military members and family Rumble Ponies tickets, reach out to the office of the Broome County Executive by calling 607-778-2147