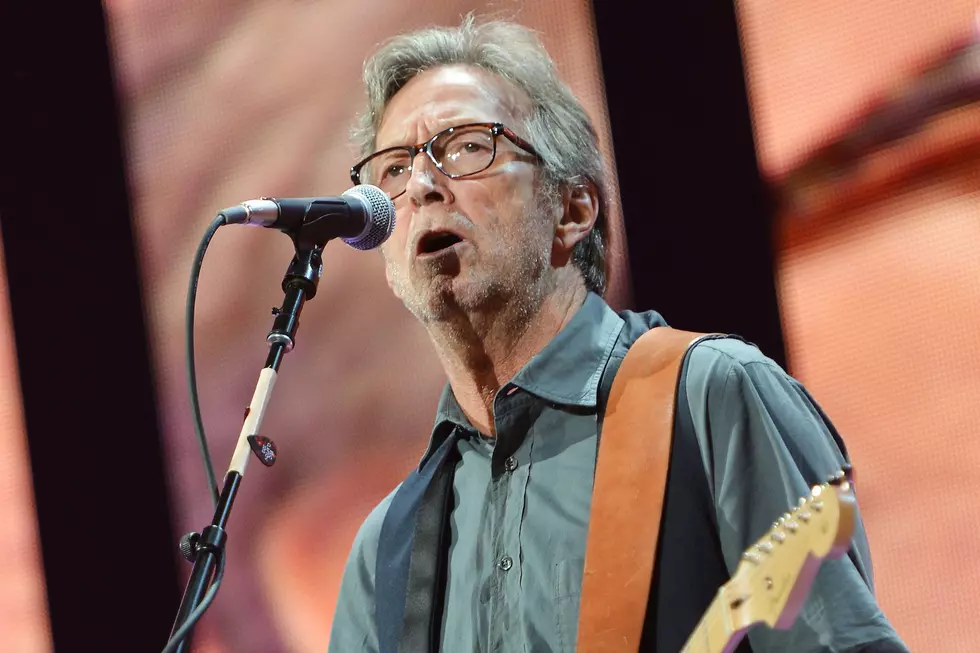 Eric Clapton Says He's 'Going Deaf'
Larry Busacca, Getty Images
Eric Clapton is facing health issues beyond the chronic nerve problems that have affected his back and hands. The guitar great is also suffering from tinnitus, a hearing problem often caused by excessive noise.
Still, he's not giving up on music. "I am still going to work. I'm doing a few gigs," Clapton told BBC Radio 2. "The only thing I'm concerned with now is being in my 70s and being able to be proficient."
Clapton has drastically cut back on his touring schedule after considering retirement, but said he remains thankful for fans who continue attending his occasional shows.
"I mean, I'm going deaf; I've got tinnitus. My hands just about work," Clapton said. "I mean, I am hoping that people will come along and see me [for] more than [because] I am a curiosity. I know that is part of it, because it's amazing to myself that I am still here."
Clapton appeared on BBC to discuss the new documentary Eric Clapton: Life in 12 Bars. Set to air on Showtime on Feb. 10, 2018, the film was directed by Lili Fini Zanuck, who produced the Oscar-winning Driving Miss Daisy. Zanuck's 1991 directorial debut Rush featured "Tears in Heaven," Clapton's deeply emotional tribute to his late son.
So far, Clapton's only scheduled show for 2018 is at the British Summer Time Festival, to be held at Hyde Park in July. Life in 12 Bars producer John Battsek also worked on the acclaimed rock biopic Searching for Sugar Man.