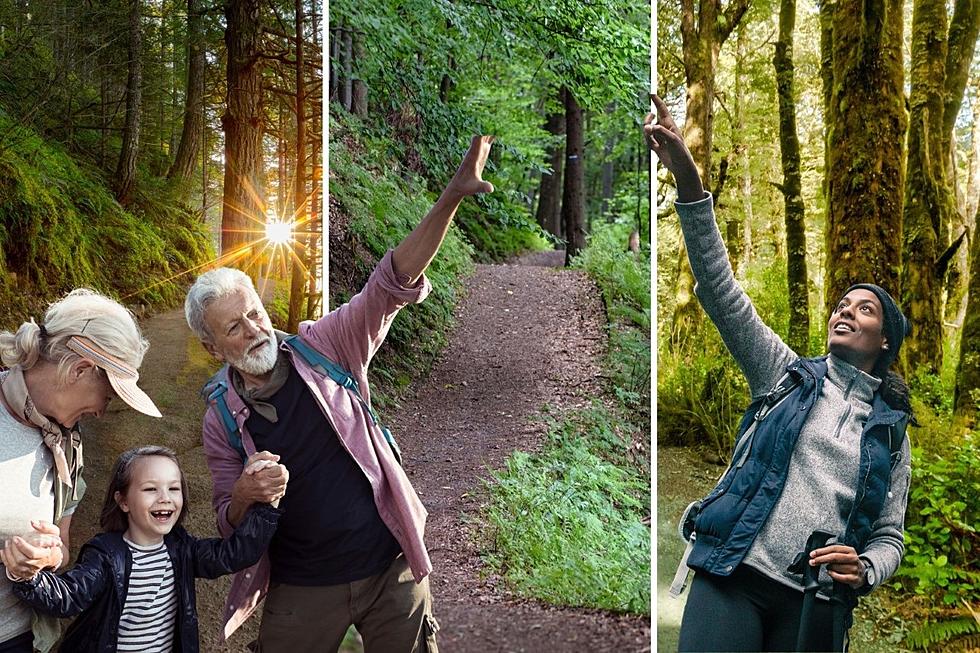 Southern Tier, New York Hikes for the Not-So-Avid Hikers
Canva
As we head deeper into spring, and some, but unfortunately not all, days are nice to get out of the house and enjoy the outdoors, it's time to start thinking about some fun outdoor activities.
In my younger days, I was an adventurous amateur hiker, and I enjoyed taking hikes in the countryside whenever I could. My wife and I have hiked on many trails in the Shenandoah Mountains of Virginia, even taking on some of the harder trails, but that's not in our wheel house anymore, and that's okay.
There are many places where we and those of you who like to take a hike, but aren't necessarily looking for anything more that an easy hike to take in the wonders of Mother Nature in the Southern Tier of New York.
While I know of some nice, easy hikes to take during the warmer months of the year around our local communities, I certainly don't know as many as I would like, so I took a look at the AllTrails.com website, and found several trails that they deem as the best trails and hikes in the Binghamton area. The list comprises of 10 hikes and trails. Let's take a look at the ones that are deemed as an easy hike. Maybe you know these trails and have hiked them.
Nathaniel Cole Park
This park is located off Colesville road in Harpursville, New York. AllTrails.com lists this as an easy hike and should take approximately 33 minutes to hike the entire 1.6 mile trail.
Otsiningo Park
This park is located on the north side of Binghamton, the host for the annual Spiedie  Fest and Balloon Rally. The paved trails make for an easy hike. AllTrails.com puts the length at 1.1 mile and should take about 19 minutes to walk.
Aqua- Terra Pond
The Aqua-Terra Pond is located in the Aqua-Terra Wilderness Area off Maxian Road in Binghamton. According to AllTrails.com, this trail is 1.1 mile and should tale about 22 minutes to complete.
Two Rivers Greenway
Located in the Downtown Binghamton area, AllTrails.com lists this as a 3.5 mile trail which should take about an hour and 10 minutes to complete if you are walking.
Whitman Dam Trail
This trail can be found off Old State Road Binghamton and has a length of 2.1-mile out-and-back according to AllTrails.com. Should take just over an hour to complete.
Glamping In The Southern Tier of New York
Glamping In The Southern Tier of New York