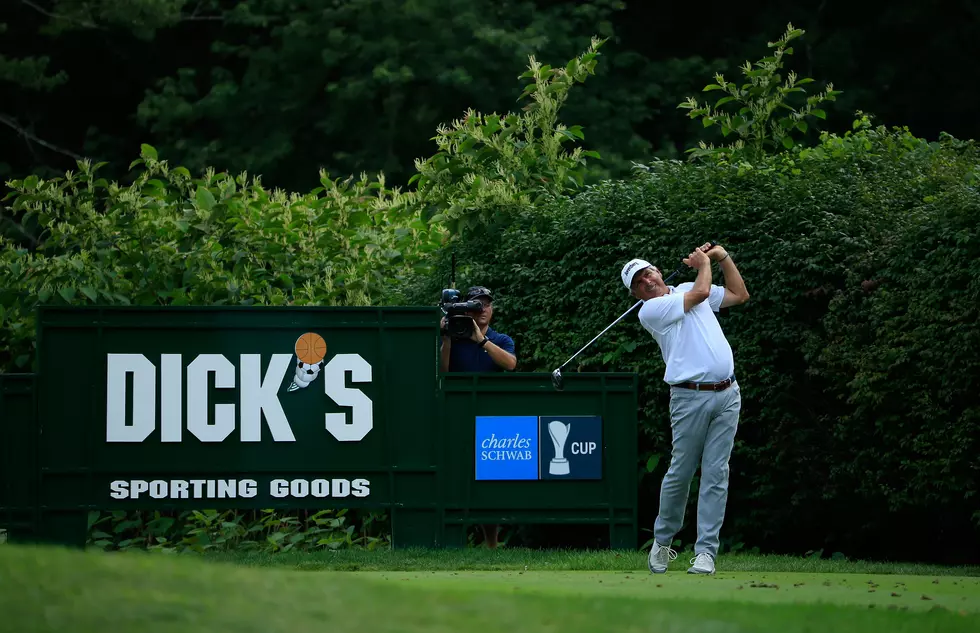 Dick's Open Announces 2021 Dates and Reveals 50th Anniversary Logo
Fred Couples Photo Michael Cohen/Getty Images
The PGA Champions Tour announced today that the Dick's Sporting Goods Open will be played at En-Joie Golf Club in Endicott June 28th through July 4th. This year will mark the 50th anniversary of professional golf in Broome County. Last year's D.S.G.O. was canceled due to the effects of Covid-19.
PGA Tour Champions President Miller Brady reiterated how much the players love coming to Binghamton each year. A lot of the players on the PGA Champions Tour played here years ago when it was the the B.C. Open and they're always impressed with the amount of support the D.S.G.O. gets every year. In fact, the Dick's Sporting Goods Open always has some of the best attendance numbers on the PGA Champions Tour.
Enter your number to get our free mobile app
I was heartbroken when I heard that the 2020 Dick's Sporting Goods open was being canceled. My wife Chris and I volunteer at the event every year because we love golf, we love the PGA, and it's a great feeling knowing we helped making the tournament happen, which in turn raises hundreds of thousands of dollars for Broome County charities every year, not to mention how much money it generates for the local economy each summer.
The charities that make up Broome County Community Charities have been benefiting from professional golf in Endicott since the first event was held in 1971. To date, Broome County Community Charities has contributed over 18 million dollars to many local charities.
This year, the Broome County Community Charities turned to Johnny Hart's  grandson and current B.C. comic strip writer Mason Mastroianni to create a logo in celebration of the 50th anniversary of professional golf in Broome County. Check out the logo below, it is awesome.
The reason Chris and I bought our house so close to En-Joie Golf Course was because of the B.C. Open. We knew we would both be going to it every day, and we can have our friends park at our house and then throw parties at our house every night after each round is completed. And we've done that every year since we bought the house.
Check out the prior winners of the Dick's Sporting Goods Open.
Winners of The Dick's Sporting Goods Open