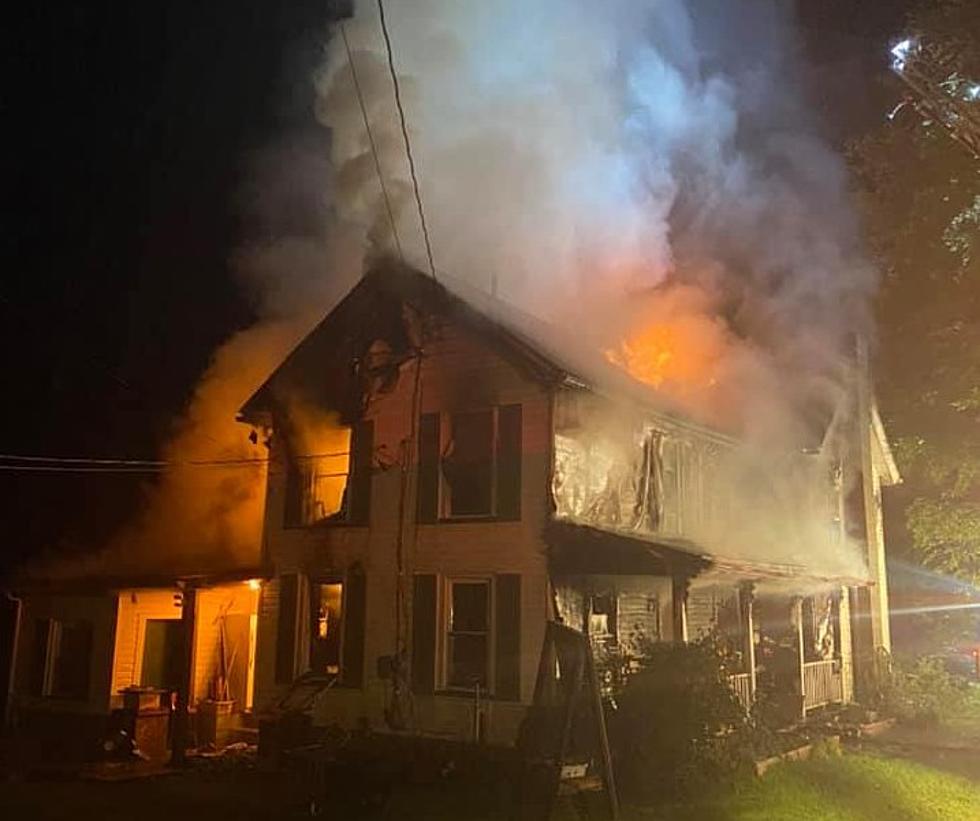 Delhi Home Destroyed By Fire
Credit: Delhi Fire Department, facebook
It's something we all hope never happens to us, or anyone else for that matter, but sadly, it happened to a Delhi family last Friday at around 3:30 am. A residential fire broke out at an Elk Creek home in the Town of Delhi.
According to the Delhi Fire Department, after receiving the 911 call, Delhi firefighters responded and arrived at a home owned by Michael & Lisa Buel, fully engulfed in flames with heavy smoke filling the air. Reinforcement fire crews were called in from Bloomville, Bovina, East Meredith, Meridale, and Walton to assist with the blaze with other area departments on standby.
The couple had woken up to the sound of their smoke detector alarms sounding off in time to escape from their burning home, along with their dog. Sadly, the couple's 5 cats perished in the fire. The Buels were treated at O'Connor Hospital in Delhi for smoke inhalation but later transferred to Upstate Medical Center in Syracuse for further treatment.
Firefighters had the fire under control by 6:30 the next morning and continue to investigate the cause which is believed to be accidental and caused by the electrical box of a ceiling fan. Authorities say the home is a total loss and the Red Cross is aiding the family.
Lizzie Borden's Maplecroft Is Back on the Market in Fall River, Massachusetts