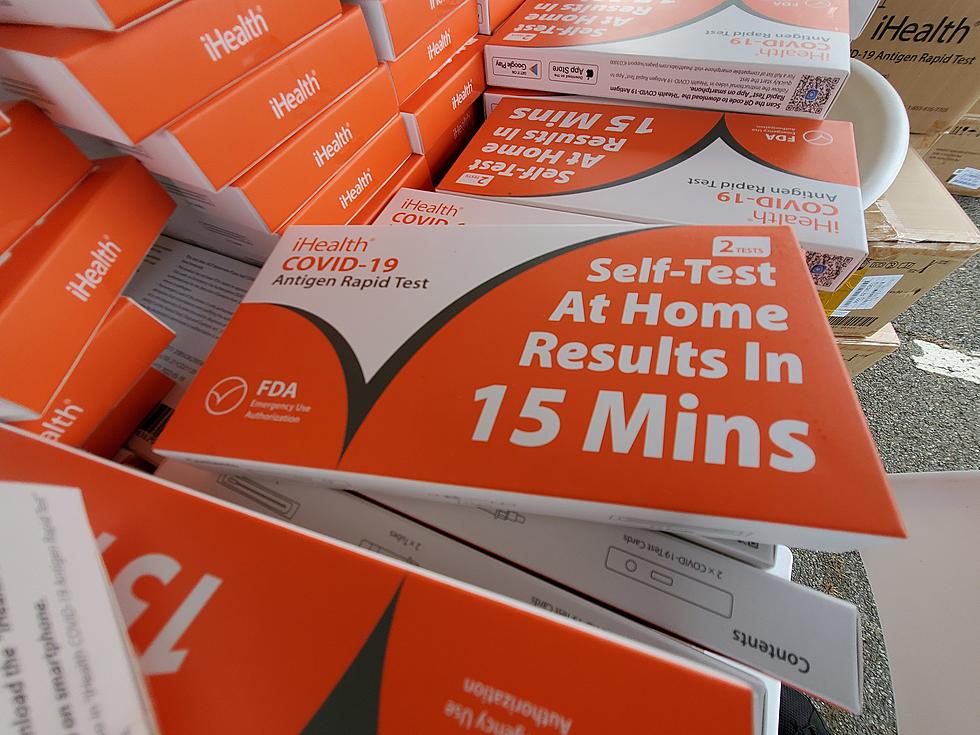 COVID Cases Soar/ More Free Home Tests Are Available by Mail
Photo: Bob Joseph/WNBF News (file)
With new COVID cases soaring around the country and locally, health officials are letting residents know more free COVID-19 home test kits are available through the mail.  Broome County also has kits available at the Health Department on Front Street.
National Health officials say across the country, hospitalizations are up 19 percent and the Centers for Disease Control is telling local officials where COVID cases are spiking to consider restoring requiring the wearing of masks indoors.  Residents are advised that in high transmission areas, it is recommended they consider wearing masks when gathering inside.
Unlike the last subvariant of the coronavirus, the latest mutations are landing more people in the hospital and more people are dying in addition to the virus being more transmissible.
Since Monday, May 16, five more Broome County residents have died from COVID, the death toll now at 516. Broome has been reporting more than 80 residents in the hospital for treatment of COVID every day since May 6.
Chenango has lost two residents to COVID this week, Delaware: two and Tioga County had one new death for the week.
In Pennsylvania over the week, Bradford and Susquehanna have each posted one new death. New cases in the three Northern Tier Counties are also up with Bradford reporting 274 new cases for the week, Susquehanna County 99 and Wayne County 110.
The federal government's third round of free over-the-counter COVID-19 tests will deliver eight antigen tests to any residential address that signs up.  You can have the tests shipped to your home or Post Office box by signing up at www.covid.gov/tests or call 1-800-232-0233.  The process of signing up takes less than 5 minutes.  The tests can be expected to be delivered in a couple weeks. If a test is needed sooner, go to the Broome Health Department on Front Street or consult your physician.
15 Ways You Can Help People in Ukraine Right Now
As Americans watch events unfold in Ukraine, many wonder how they can help. Below is a list of organizations responding to the crisis in Ukraine along with information on how you can support their various missions.
CHECK IT OUT: Here's how to stop your glasses from fogging while wearing a face mask
Top 30 American Classic Rock Bands of the '90s