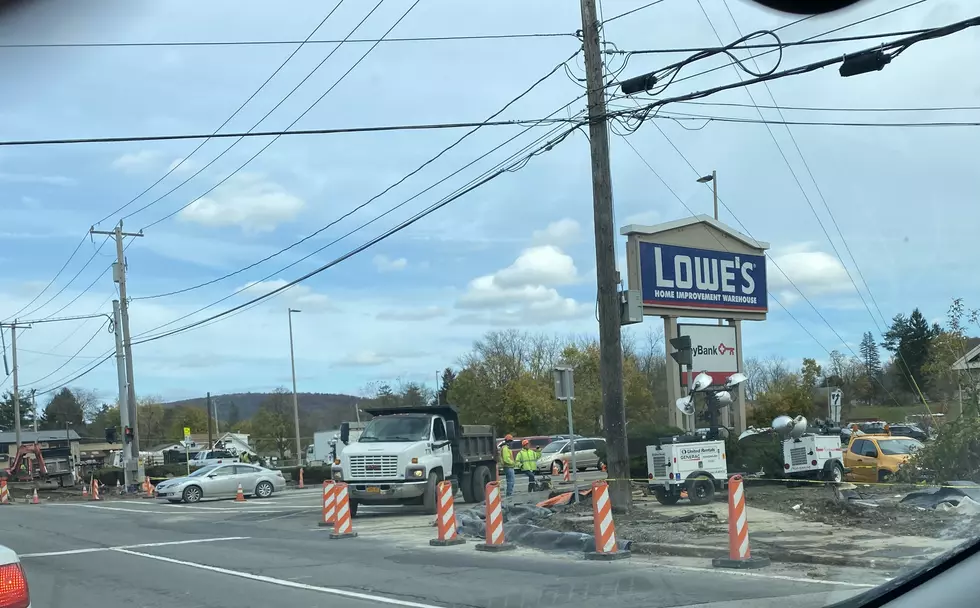 Construction Work Begins on Upper Front Street
WNBF Doug Mosher
While many construction projects are winding down for the winter months, the New York State Department of Transportation has begun a new project on upper front street in Binghamton.
The New York State Department of Transportation is advising motorists to expect some delays, lane closures and possibly detours, as work has begun on a new safety enhancement project at the intersections of US Route's 11 and 12 in the town of Chenango.
Enter your number to get our free mobile app
According to the DOT press release, the work will take place mostly between the hours of 7am to 5pm, however there could be some period night work between 8pm and 7am.
The work will involve the intersection of upper front and route 11, where the corners of  Lowe's and Manley's meet.
The safety enhancements include surrounding pavement, new sidewalks, and traffic signals.
The work will continue through the end of the year.
Traffic will be directed by flaggers, and motorist are urged to drive responsibly, and slow down when approaching the work zone.  Fines are doubled for speeding violations in the work zone.
The Five Most Confusing Traffic Mergers in Binghamton