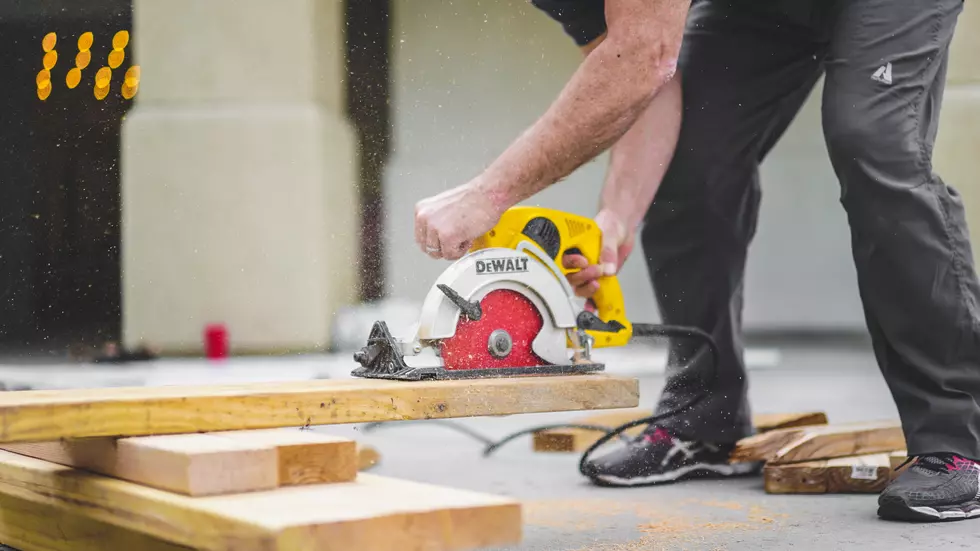 Building or Remodeling? Broome County Offers Free Building Materials
Greyson Joralemon via Unsplash
The pandemic meant more people were forced to spend more time inside their four walls and being forced to spend more time at home brought to light, to a lot of people, all of the flaws inside our houses.
According to Houzz, smack in the middle of the pandemic, requests for information on swimming pool design and installation jumped by 334 percent, deck and patio projects increased by 178 percent, and home extensions and additions went up by 52 percent.
While people had stimulus money to play with at the start of the pandemic, those payouts have ended. Gas, grocery, and electric prices have skyrocketed, so now people are finding more cost-effective and creative ways to get their renovation jobs done.
If you're doing a home improvement and have old materials you need to dispose of, Broome County has a resource that will help you save money, and if you're doing a project on your own, you'll definitely save money with free supplies at the Broome County Eco Center.
Broome County's Eco Center is located at the Broome County Landfill at 286 Knapp Road in Binghamton and is open Monday through Friday from 7:00 am to 2:45 pm and on Saturdays from 7:00 am to 11:45 am (closed Sundays and all major holidays). At the Eco Center is a Materials Reuse Program that accepts reusable building materials at no cost for up to 500 pounds. Any drop-off over 500 pounds will come with a $20.00 fee per ton. The Eco Center accepts reusable construction materials from "individuals, builders, remodelers, and contractors."
All residents of Broome County are invited to look through the donated supplies at the Material Reuse Program and are allowed to take as much or as little as they'd like. All of the building materials are free for the taking but come with "no warranties or guarantees, stated or implied."
Typical items that can be found at the free Materials Reuse Program include cabinets, doors, hardware, lumber, metal, plywood, screen doors, sheetrock, trim, windows, and more.
Dare To Look Inside? 'The Conjuring' House Is Listed for $1.2 Million and Comes With Free Ghosts
Rumored to be haunted by Bathsheba Sherman, who lived in the house in the 1800s, The Conjuring House is one of the most well-known haunted houses in the entire United States and it just so happens to be for sale.
Look Inside Binghamton's "Witch House"
Listed with Warren Real Estate of Greater Binghamton for $95,000, this home at 310 Conklin Avenue in Binghamton is one of the area's oldest homes and is called the "Witch House" by people in the neighborhood.