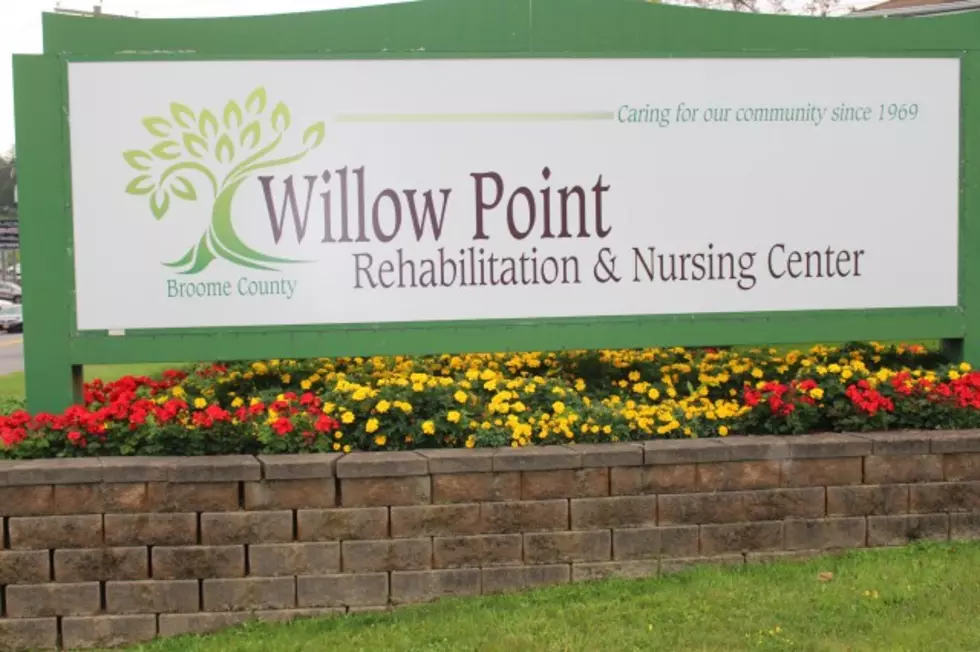 Broome Executive Worries About Health Care Staff Under Vax Mandates
Photo: Bob Joseph/WNBF News (file)
Broome County Executive Jason Garnar says he is very worried about a possible exodus of healthcare workers later this month as New York State is requiring everyone working in health care facilities be vaccinated by September 27.
He says he's heard of staff at the county-owned Willow Point Rehabilitation and Nursing Center who are unvaccinated will just give up their jobs rather than get the jab.  He says there are over 100 unvaccinated staff at Willow Point.
The Democrat, during a media briefing August 31, said there were already staffing problems for not only Willow Point, but also local hospitals.  Even with pay raise incentives, it's been impossible to keep staffing at the levels needed to run Willow Point at 100 percent and one wing of the long-term care facility has been closed.  Garnar says another wing is set to also close in upcoming days.
All this comes as Broome's hospitals are dealing with a surge in COVID cases, mainly due to the Delta variant.  Garnar says he had a discussion with the hospitals August 31 and they reported while they are dealing with more patients, it is a number, right now, they can handle.  The vaccination mandate in the next three weeks, however, could also hit the private healthcare agencies if workers choose to leave rather than get vaccinated.
GALLERY: Can You Name These 10 Southern Tier Locations From The Sky? (Answers At The End)
KEEP READING: What were the most popular baby names from the past 100 years?