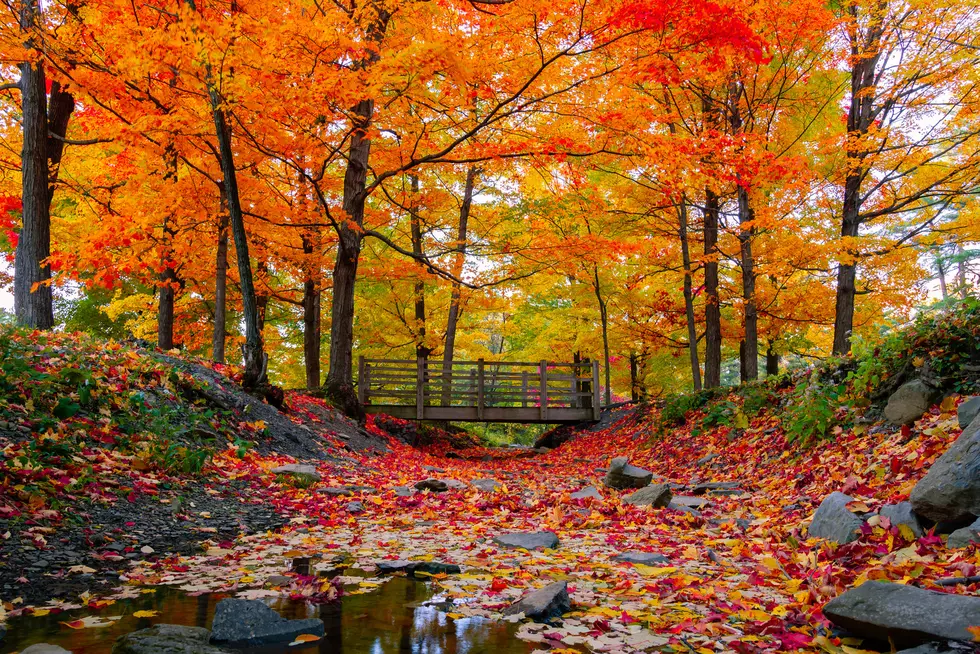 Broome County Parks Wants To See Your Best Fall Photo
ThinkStock
Of the four seasons, my favorite by far is summer. Sure I don't mind late spring and early fall, although this fall so far has been cooler than I'd prefer. But we all have to agree that once the leaves begin to turn, fall is hands-down the best season in terms of beauty.
And our part of the country puts on one of the best displays of color in the United States. Certainly worth a thousand pictures. And speaking of pictures, if you are someone who loves to take pictures, especially autumn outdoor pictures, the Broome County Parks and Recreation Department have something that you may be interested in.
It's the Broome County Parks and Recreation Department Fall Photo Contest. For those of you who love to take fall photos and are interested in submitting your autumn photo, here are some of the details.
There are two categories - 'Season of Change' and 'Fall.' Each contestant is allowed one photo submission per person and your photo needs to be focused on scenery or wildlife, and taken in a Broome County Park between October 3rd and December 22nd.
There will be one winner per category, determined by the staff of the Broome County Parks and Recreation Department. Each winner will receive park swag and a Shelter Rental or Campsite.
The fall photo contest is open to all ages and can be in color or black and white. Winners will be announced on December 29th, 2022. For more information and to enter, visit the Go Broome County website.
[via Go Broome County]
Go For A Drive On The Best Southern Tier Roads To See The Fall Colors
Top 7 Reasons To Love The Fall Season
The Tallest Peaks Of Each Southern Tier County (And A Few From Northeast Pennsylvania)
Lace up your hiking boots! Take a look at the tallest point in each county in the Southern Tier!