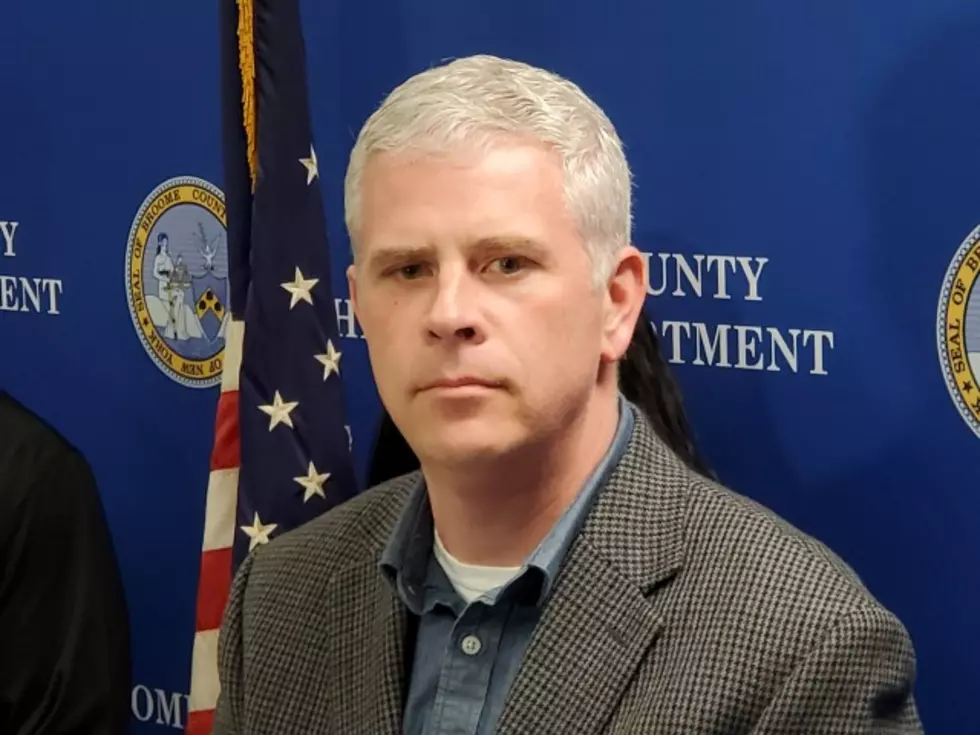 Broome County Executive Garnar has COVID-19
Photo: Bob Joseph/WNBF News (file photo)
Broome County's executive is being added to his county's COVID statistics.
The number of people fully vaccinated and with the COVID-19 booster shot who get infected with the highly contagious Omicron variant continues to skyrocket.  Add Broome County Executive Jason Garnar to the list of break-through COVID cases.
The Democrat says after developing some mild symptoms late in the afternoon January 10, he took a COVID-19 test, which came back positive.  Garnar says he is currently isolating.
In a statement issued overnight, Garnar said he is fully vaccinated and boosted and encourages everyone to "do the same to protect themselves against this quickly spreading variant." 
While more and more vaccinated people are becoming sick with COVID-19, the number of the vaccinated who end up seriously ill or hospitalized is very low.
Chenango County, for example, on January 10 reported 10 people hospitalized with COVID-19, all of them unvaccinated patients.
Broome County's number of residents hospitalized with COVID-19 over the past several days has stayed relatively consistent at around 100 to 111.  Hospitalization rates in the other counties in the Southern Tier have also remained consistent.
Broome County's COVID-19 dashboard shows the majority of cases in the county being reported are in children under the age of 17.
Top Board Games To Play During Quarantine
SEVEN SIMPLE WAYS TO COPE WITH ISOLATION
Goosebumps and other bodily reactions, explained