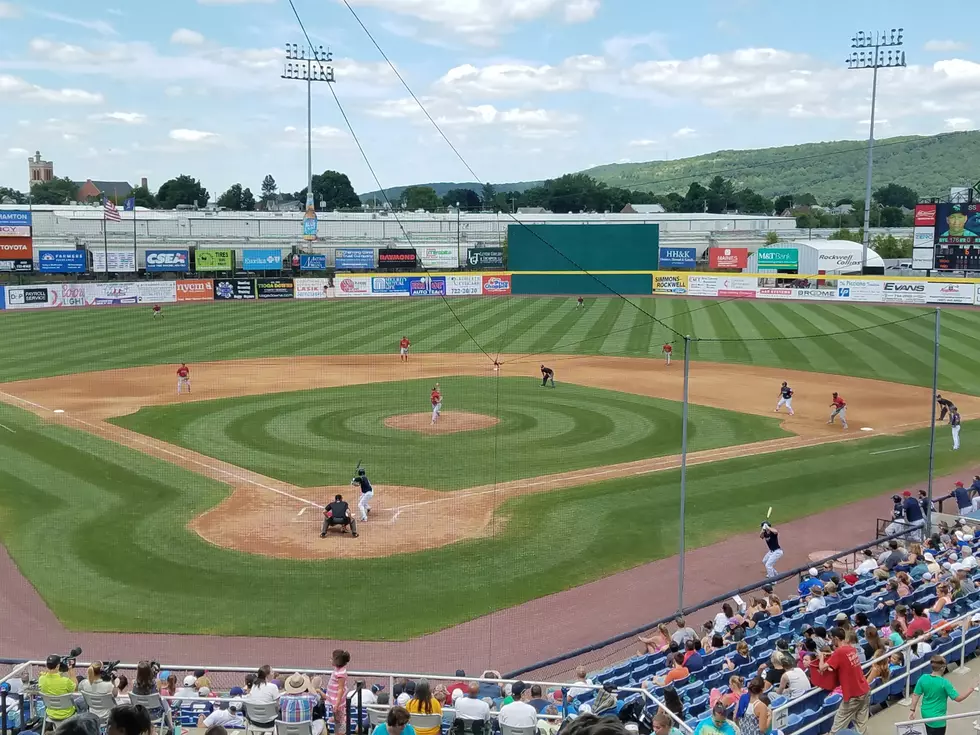 Binghamton Police and Firefighters Take the Field for the American Heart Association
Jim Free Photo
This Saturday the Binghamton Police Department will take on the Binghamton Fire Department in a softball game being billed as "Boots vs Badges at NYSEG Stadium.
The game starts at 11:30 and tickets are only $10. That also gets you into the Binghamton Rumble Ponies doubleheader which will start at 5:30 Saturday afternoon as the Rumble Ponies host the Portland Sea Dogs for two seven inning games.
Saturday night is also halfway to Halloween night. Kids are encouraged to wear Halloween costumes to the game where they can enjoy some trick or treating on the concourse.
Proceeds from the game will benefit the American Heart Association to help save the lives of those with heart issues in our community.
Click here to purchase your tickets. Tickets must be purchased by 11:59 p.m. on Friday the 31st.