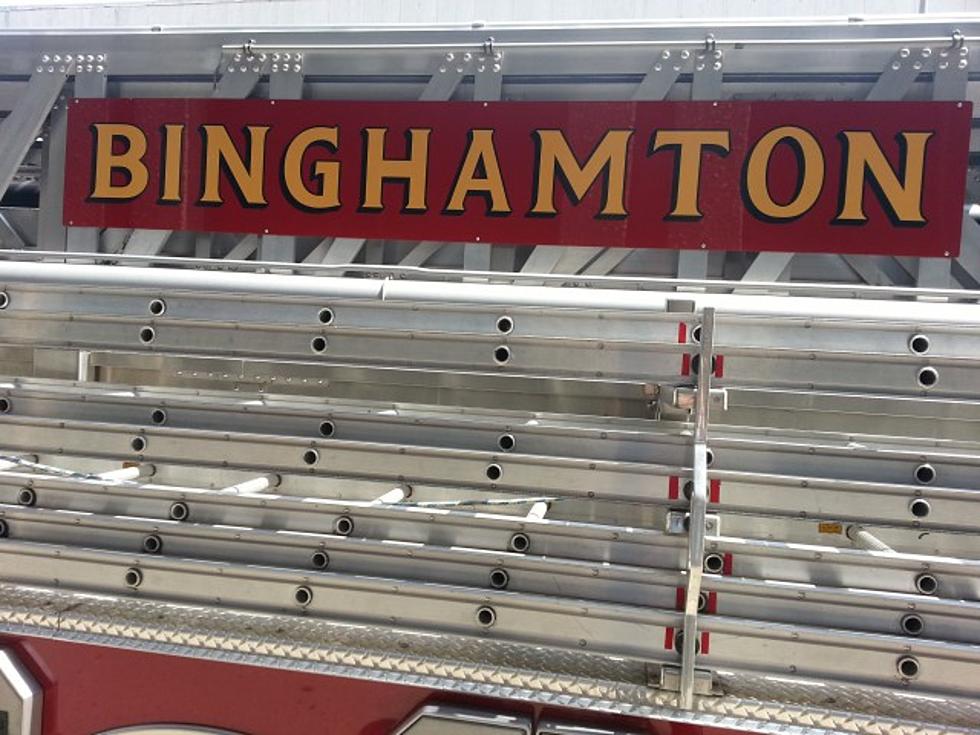 Binghamton Firefighter Hurt Battling West Side Blaze
Photo: Bob Joseph/WNBF News (file)
Fire forced five people out of a two-family apartment house on Binghamton's West Side.
The blaze at 30 Cedar Street was reported around 10:30 p.m. Tuesday.
Assistant fire chief Stephen Faughnan said one firefighter was hurt. The firefighter sustained a knee injury while adjusting a ladder in front of the burning building. He was treated at Wilson Medical Center and released.
Faughnan said flames were shooting from the second floor of the structure when he arrived at the scene.
All of the residents had managed to get out of the building before firefighters arrived.
Faughnan said five people, including two children, were displaced by the blaze.
The fire was declared under control after about an hour.
The cause of the blaze is under investigation.
For breaking news and updates on developing stories, follow @BinghamtonNow on Twitter.