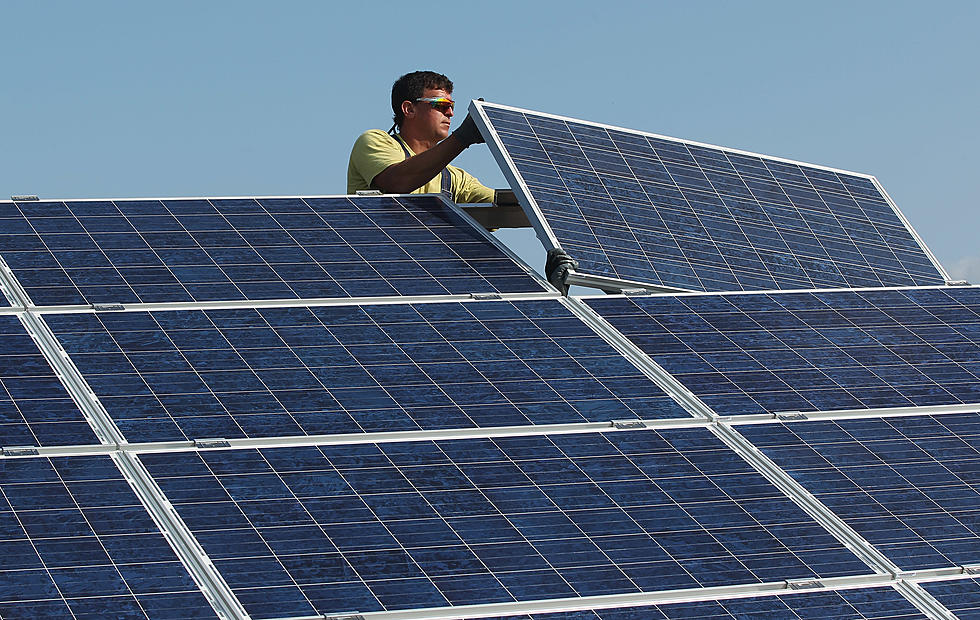 Big Climate Action Hearing at Binghamton University
Getty Images/ Sean Gallup
A big hearing on climate is being held April 12 at Binghamton University.
Clean energy jobs advocates, politicians, energy company representatives and business leaders were expected to testify at the New York State Climate Action Council public hearing on a Draft Action Plan released at the end of last year.
The hearing was scheduled to be held from 4 to 7 p.m. at the Symposium Hall at the B.U. Innovation Center facility on Murray Hill Road and live streamed via ZOOM video link* or dial 1-646-558-8656 (Webinar ID 829 4510 1572)
The Council is holding 10 public hearings through June 10.
Also, as part of the day's activities, the New York State Department of Environmental Conservation and New York State Energy Research and Development Authority (NYSERDA) will hold a demonstration of state-of-the-art drone technology the state plans to use in western parts of the Southern Tier this summer to track down abandoned, decades-old oil and gas wells to prevent methane leaks.
The drone demonstration was scheduled to take place at 2 p.m.
*https://us02web.zoom.us/j/82945101572?pwd=dWFCQ1NONFk5R2tBR2V1STBSUTIGdz09
LOOK: Here are the pets banned in each state
Because the regulation of exotic animals is left to states, some organizations, including The Humane Society of the United States, advocate for federal, standardized legislation that would ban owning large cats, bears, primates, and large poisonous snakes as pets.
Read on to see which pets are banned in your home state, as well as across the nation.
Keep Slithering Down The Page To See All The Snakes of NYS
Eight Places to Launch Your Boat in Broome County